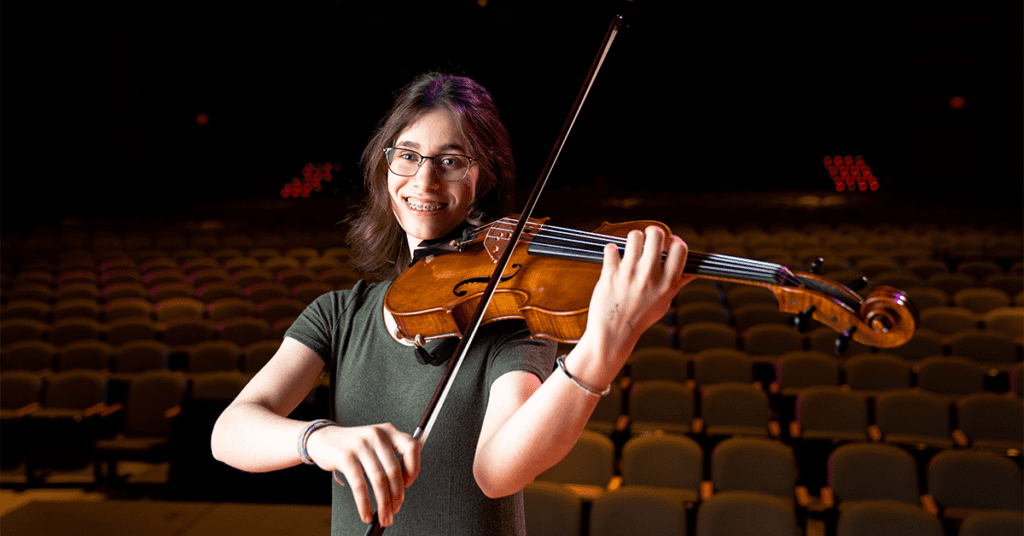 Elyssa Peters is double majoring in Music and Philosophy in which she is expecting to Graduate in May of 2025.
Elyssa Peters grew up in Blue Island, IL which she was homeschooled.
Elyssa grew up on Trinity's campus because her dad has worked here since she was 1! She chose to attend Trinity because she was looking for a small, Christian liberal arts college near family, and she already loved the campus and faculty here.
Elyssa is really enjoying Courage, Calling, and Creativity with Professor Carlson. The arts have always been a huge part of her life, so she loves learning about creativity and how our faith intertwines with our work.
Elyssa learned so much in her campus leadership work! During freshman year, she was a women's Bible study leader. This year, she is a chapel intern, and has loved leading in chapel and helping plan the services. She is thankful that God has given her the opportunity to be in an environment where she is continually learning and growing in her faith, throughout all different aspects of her life.
Presenting at OPUS has been her most memorable experience at Trinity so far. She doubted herself, but some professors encouraged her and a few other students to step out of her comfort zone and put together a presentation based on our experience as a ULA. It was scary for her but went very well, and she even ended up winning a prize!
---