By the pricking of my thumbs, a troll pumpkin carving this way comes!
WARNING!
This troll stencil is not for the faint of heart. You will likely fail. Carve at your own risk!
Scared yet?  You have been warned!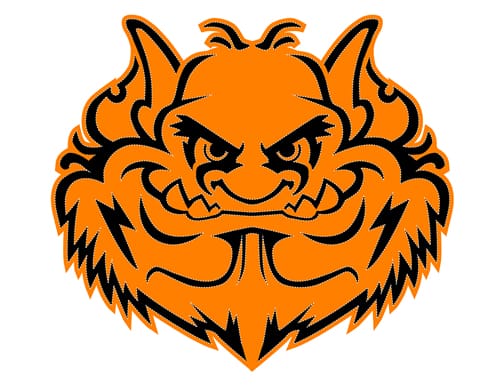 Download this troll stencil template and test your pumpkin carving skills. This is for high-level carvers looking for a challenge.
Here are some pointers from the pumpkin carver who dared to take on this challenge:
Use a sturdy carving kit for this stencil.
Reserve 3.5+ hours to carving.
Make sure your pumpkin is at least 9.75" tall.
Print your template.
Fill-in the back of the print-out with pencil.
Begin with carving out the top of the pumpkin.
Scoop-out the seeds and hair but be sure to leave most of the meat.
Tape the stencil with painters' tape on all sides. The edges will crumple some.
Use a pen to trace the outline and press firmly. When approaching a crumpled edge, carefully pull apart the crumpled paper without distributing the tape and continue tracing.
Peel-off the tape and remove the template. You should see a faint outline of the troll. Use a pen and trace over the faint outline to get a cleaner image of the troll on the pumpkin.
Carve-out the eyes first and work your way to the edges from there.
When finished with the carving, remove the top and carefully scoop-away any loose pieces. Use scissors to remove any dangling hair.
Use two, 4″ flashlights in your pumpkin to get the most shine.
Happy carving! 🎃