The Trinity Christian College Campus is Ready for Move In Days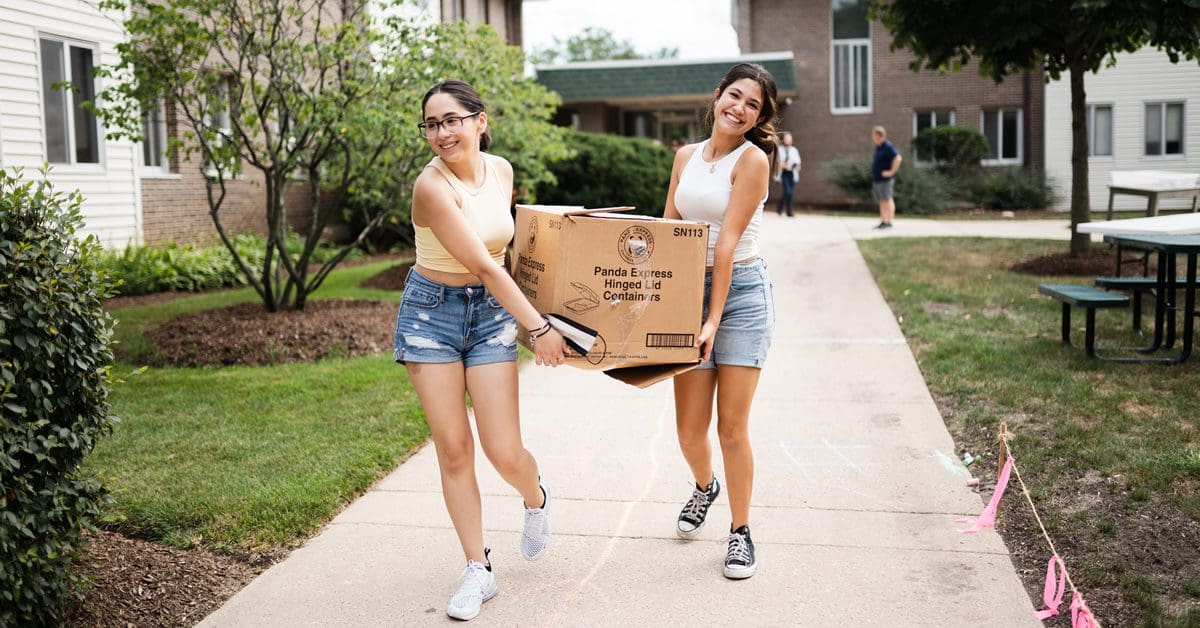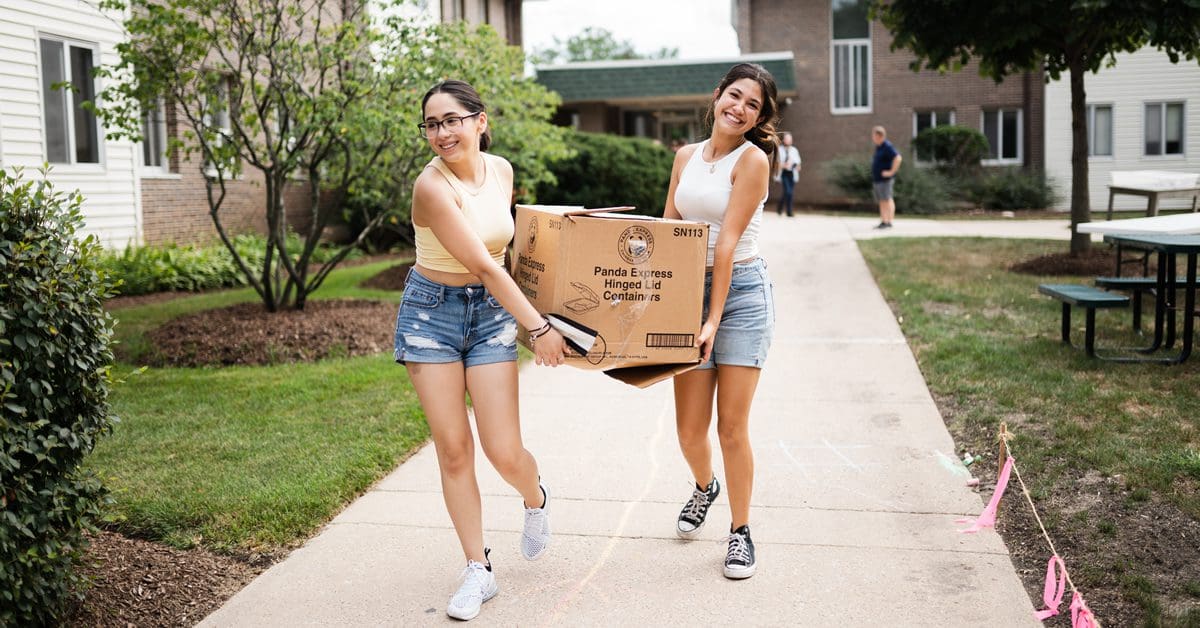 The dorms have been cleaned and prepped, the grounds have been well manicured, and the staff and faculty are ready to welcome students back!
While summer is a time for refreshing the Trinity campus, without students, it is missing the vital part that makes the campus a community. So, let us get you ready, whether your first year, your last or somewhere in between, we want you to have all the details you need to start this year strong!
FALL 2022: WHEN DO I MOVE IN?
August 21: Bridge Student Move-In 1:30pm-3:00pm
August 24: Freshmen Move-In (Thrive) 9:30am-2:30pm
August 25-26: Transfer Student Move-In
August 26-27: Returning Student Move-In
August 27*: Mandatory Meetings and Opening Celebrations at 7pm
August 29: First Day of Classes begin at 8:00am
Freshmen
Freshmen move-in day is Wednesday, August 24 from 9:30am-2:30pm.  Freshmen who are part of the Bridge Program will be able to move-in Sunday, August 21 between 1:30-3:00pm in order to participate in the Bridge program.  Freshmen who are part of a varsity, fall sport may also need to move-in at an earlier date for pre-season; that information will be communicated directly to students from coaches.
Transfers
Students transferring to Trinity have the option to schedule a move-in appointment on August 25 or 26.  Transfer orientation begins on August 27.  Transfers who wish to move-in on August 25-26 can use this link.
Returning Students
Students returning to Trinity (sophomores, juniors, and seniors) are free to move-in on Friday, August 26 between 11:00 am to 4:00 pm or Saturday, August 27th 10:00 am – 2:00 pm. Some returning students may be required to return early to campus for a Trinity-related program or on-campus job.  Below is a list of groups with approved early move-in dates.  If you need to move in early and your group is not included below, please email housing@trnty.edu
Women's Volleyball (Monday, August 8)
RAs (Monday, August 8th)
Varsity Men's Soccer, Varsity Cross Country, Women's Soccer & Golf (Wednesday, August 10th)
Student Leaders in Student Activities, Service, Multicultural, Campus Ministries and Thrive (Tuesday, August 16)
BEFORE ARRIVING ON CAMPUS
Complete these actions on your student portal:
Fill out all your "Student Life Forms" (they will each turn green once completed)
Complete the "My Health" section by either uploading your COVID vaccination recordor checking off the box confirming you do not intend to be vaccinated
ON MOVE-IN DAY
Bring as many family and friends as you want—there are no limits this year! Just make sure you and everyone with you is healthy and fever-free
Park your vehicle in the lot nearest your residence hall
Go to Tab Lawn to check-in and receive your room key (located in the grassy area between the Dining Hall and the Residence Halls)
Shopping carts and helpers will be available to assist with your move-in process
WHAT TO BRING
As a resident at Trinity, your space comes furnished with a twin-sized bed and mattress (36″ x 80″), a desk and chair, dresser, closet space and a bookcase. You have the opportunity to make your space your own. We provide ways for students to loft their beds and the furniture is stackable to make many different configurations. You will be able to customize the arrangement of your room in a way that works for you and your roommates.
This list is a general overview of items that typically are used in the residents halls. We recommend that you consult with your roommate in order to determine who might bring certain items due to space and economic considerations. Note: All items on this list must, where appropriate, be Underwriters Laboratory (UL) rated. This is not an all-inclusive list; if you are unsure about an item, please contact the area directors.
Click here to learn even more!
---