Join Us for Stardust Jazz Night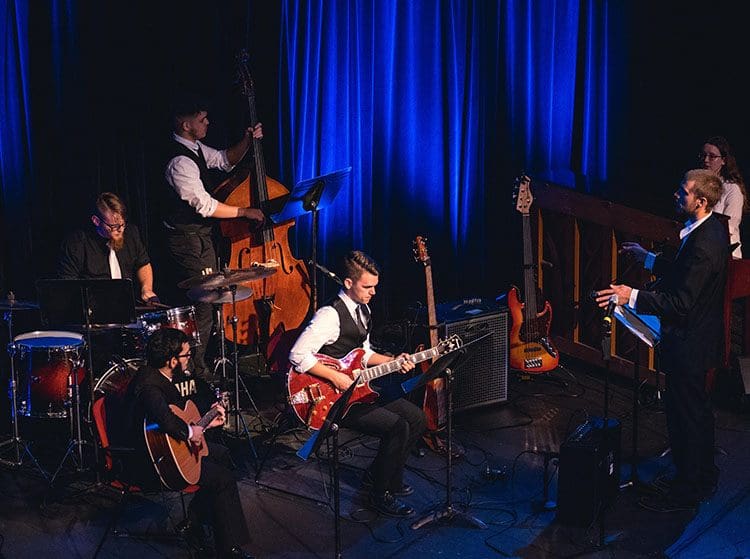 Friday, September 21, 2018 marks Trinity's annual Stardust Jazz Night, an evening of wonderful talent and beautiful jazz music.  This year's concert will feature the musical talents of Trinity's Jazz Ensemble—a group of student instrumentalists—and the Kevin Brown Quartet—a professional jazz band from the Chicago area.
According to Kyli Ayers, '21, who was involved in planning the activities surrounding the Stardust Jazz Night, "the concert is a valuable Trinity tradition because it gives students a chance to experience a new or different type of music for a night." This event is a great way to cultivate appreciation for jazz.  "Plus," added Ayers, "it's a great chance to hear professional musicians, which isn't an opportunity that comes around every day."
In addition to the love of jazz and the experience of listening to professional musicians, Stardust Jazz Night will once again feature refreshments and the opportunity to dress up for a more formal occasion. An hour of pre-concert socialization takes place starting at 6 pm.
All Trinity students are encouraged to attend this event, one of Trinity's most beloved traditions, which will be held at Kallemeyn Theatre in the Art and Communication Center.  More information about Stardust Jazz Night can be found here.
---