Master's Program Ranked in Top 32 Applied Behavior Analyst Education Programs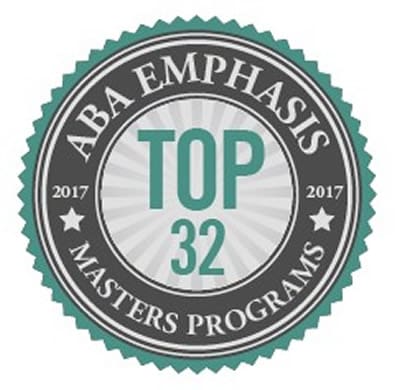 Trinity is proud to announce that our Behavior Intervention Specialist Master's program has been ranked as one of the 32 Top Masters in Education Programs with an Applied Behavior Analysis Emphasis (ABA) by AppliedBehaviorAnalysisEdu.org! Trinity is one of only two programs selected from the state of Illinois.
"It is an honor, after only a few short years of having this program, to receive the recognition as a top Education program with an ABA emphasis," says Dr. Sara Baillie, Program Director. "This acknowledgement is a testament of the hard work of our faculty, staff, supervisors, community partners, and our talented students. I look forward to the continued growth and development of this program in the future."
AppliedBehaviorAnalysisEdu.org, which serves as a dedicated online resource for current and aspiring ABAs, looked at more than 200 schools across the nation that offered the same program and hand-picked the top 32 programs that met these three basic criteria:
Include a BACB® pre-approved Verified Course Sequence that meets the eligibility requirements for the BCBA® Exam
Annual graduate school tuition rates in-line with the national average adjusted for location
Hold institutional accreditation through a regional and/or national agency recognized by the US Department of Education
Trinity's Behavior Intervention Specialist program continues to stand out, as it is the only master's program in Illinois that offers both the Behavior Intervention Specialist endorsement and a BACB® verified course sequence and practicum. This fall 2017, the program further expanded by offering multiple options for students to join who are not licensed teachers but still want to enter the ABA field and be eligible to take the BCBA® exam.
---