Antos Named Among Yamaha's 40 under 40 Educators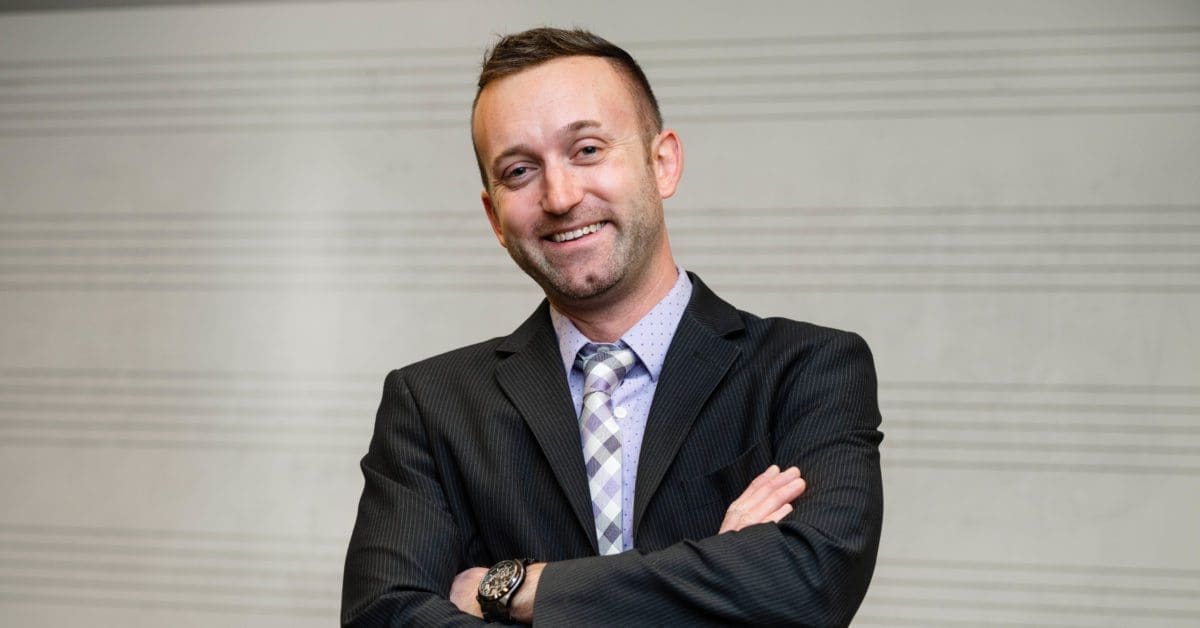 For the second year in a row, Yamaha has named 40 exceptional music educators under the age of 40, and Trinity's own Prof. Justin Antos, Ph.D., has been named to this selective group.
"I felt extremely humbled when Yamaha contacted me, because Yamaha and its Educator Suite are so ubiquitous in the music education field and I have consulted their resources countless times throughout my career," said Antos, who teaches in Trinity's Adult Undergraduate Program.
The award is given to educators who possess action, courage, creativity, and growth characteristics while going above and beyond when instructing music programs. According to Yamaha, hundreds of nominations were received.
For Antos, educating his students goes beyond music. "The only takeaway I want my students to remember from our experiences together is that they were always loved and their voices were always heard," he said.
Along with his courses at Trinity, Antos serves as director of bands and orchestras at Dwight D. Eisenhower High School in Blue Island, Ill., and director of bands at Saint Xavier University. He frequently performs as a percussionist and studio musician throughout Chicago
He started becoming passionate about making music his career starting in high school. "At that time, I thought that if someone studied music in college, they automatically majored in music education. It was not until I started studying in college when I realized that there are so many facets to undergraduate music study," he said. "Fortunately for me, I loved music education and performance so much that I hit the ground running and never looked back."
His musical interests are diverse. "I am attracted to talent; regardless of genre, I appreciate the contributions of master musicians from hip-hop to classical to non-western music," he said.
Antos loves teaching both at the high school and college level. "I try my best to build strong relationships with my students rooted in our common interests. Once that level of trust and mutual respect is established, we can both reach our fullest musical potential," he said. "That said, I love teaching high school students because I can introduce them to different musical experiences that hopefully can generate a lifelong appreciation for the art; I love teaching college students because I get to then refine those interests at a higher, more in-depth level."
---