Artist Lecture by Ryan Thompson: Crude Futures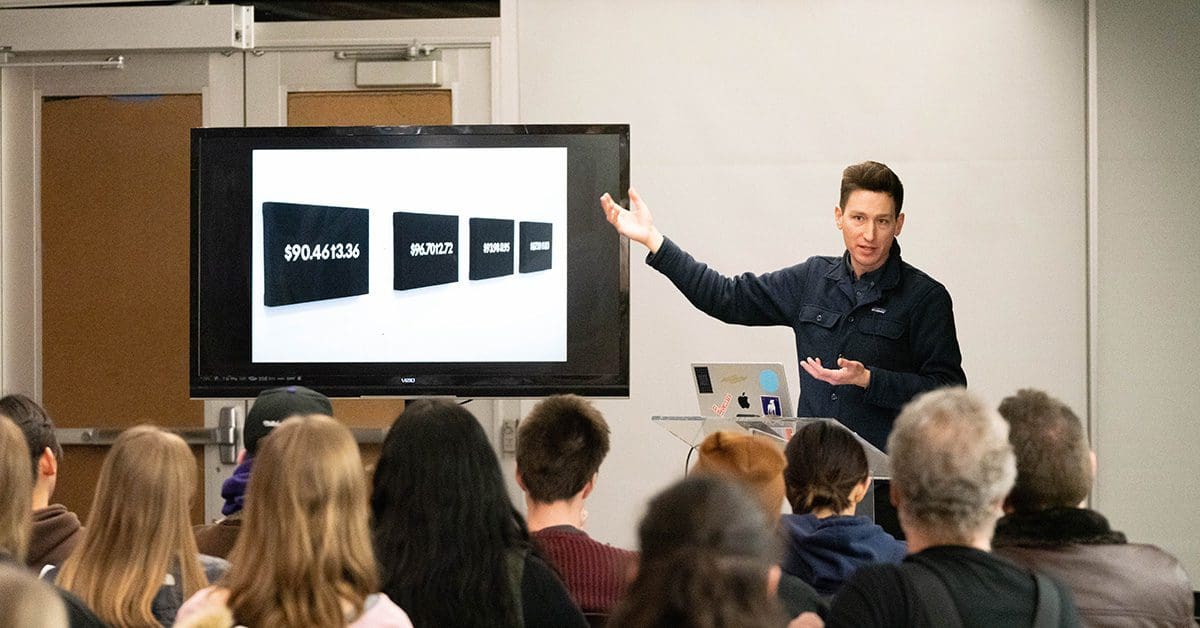 Ryan Thompson's exhibition, Crude Futures, which was held in the Seerveld Gallery, concluded on Thursday, February 2nd. Members of the Trinity community attended a closing lecture and reception. Professor of Art and Design John Bakker opened the lecture with an introduction of Ryan Thompson, Department Chair and Professor of Art and Design.
Thompson opened his lecture by sharing his passion for this project and his motivation for the work centered on the climate crisis affecting our world. When talking about Crude Futures, attendees were asked to think about what comes to mind when they hear crude futures – "oil," someone shouted. Thompson's play on words and puns in this display comes together in his motivation and inspiration for these pieces.
Crude futures, by definition, are "futures contracts in which buyers and sellers of oil coordinate and agree to deliver specific amounts of physical crude." He explains this exhibition was about the climate crisis being called a "Crude Future," something he admits he has been thinking about for some time, and what our place in it is.
The project started 15 years ago while Thompson was in graduate school.  His inspiration came from conceptual artist, On Kawara, whose series of Date Paintings recorded nothing more than the date on which they were made. These simple monochromatic paintings were done intricately by hand, "he would start one each day, stretching the canvas, painting it black, and if he didn't finish it at the end of the day, he would destroy the piece," explained Thompson.
"I was excited about this work and still am today," he stated. Thompson's version of Date Paintings explores the same concept, with the closing price of oil futures on specific days, the value, and whether it went up or down.  "When you look at the price, you're thinking about what is happening in the world. Are we using more oil? Is there a war going on?"
The paintings were made with a vinyl stencil and spray paint, which is a way he enjoys, stating, "art means something, and as long as I'm alive, I am going to make art."
Thompson shared other inspiration for his exhibition in a play on words like "sour heavy or sweet light" along with a 1970's era Shell Oil thermometer that he fitted with a clock setting, naming the piece Time and Temperature. "The movement this piece brings is really important to me; every day, week, month, and year counts," said Thompson.
High Watermark, in his display, featured mylar balloons in the numbers of the final high point that oil was trading at in 2008. His direction in this design was not only to capture a trend but to think about the big companies who would have been so happy with the price of oil so high that they would have thrown a party, and balloons seemed like a perfect way to express this through art.
He shared his chosen techniques and materials for each piece, stating that he found different ways to work with different mediums, sharing, "these are the ways that worked for me. I think it's really important that we [as artists] find processes, materials, and techniques that work for us in our studios."
Click here to learn more about the Trinity Christian College Art and Design Academic Programs.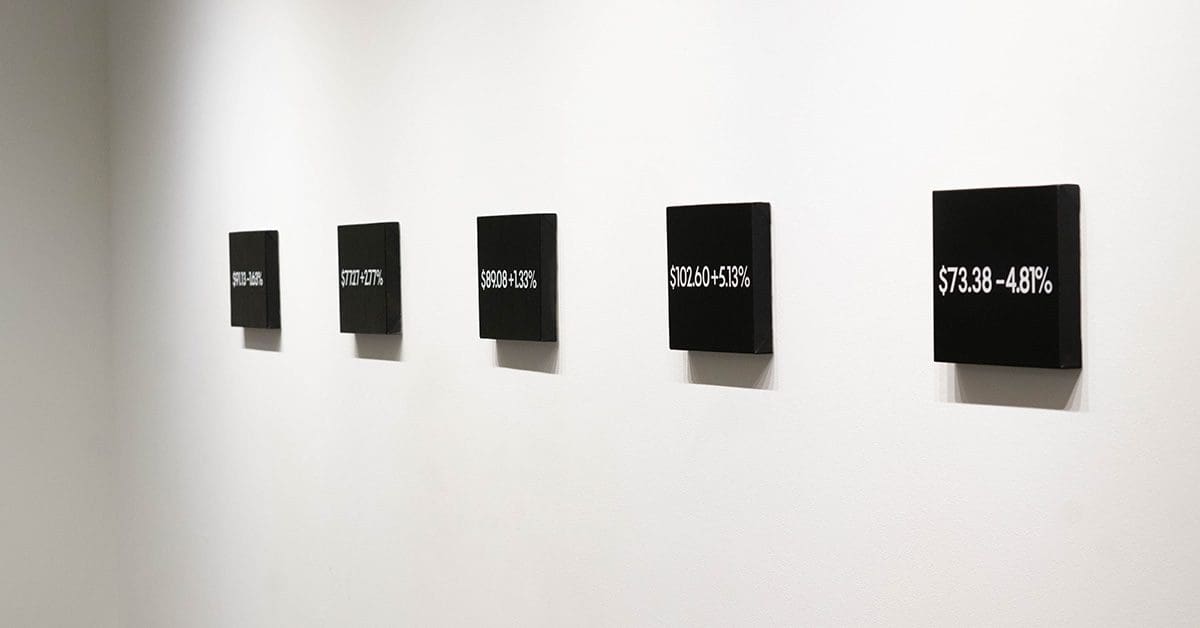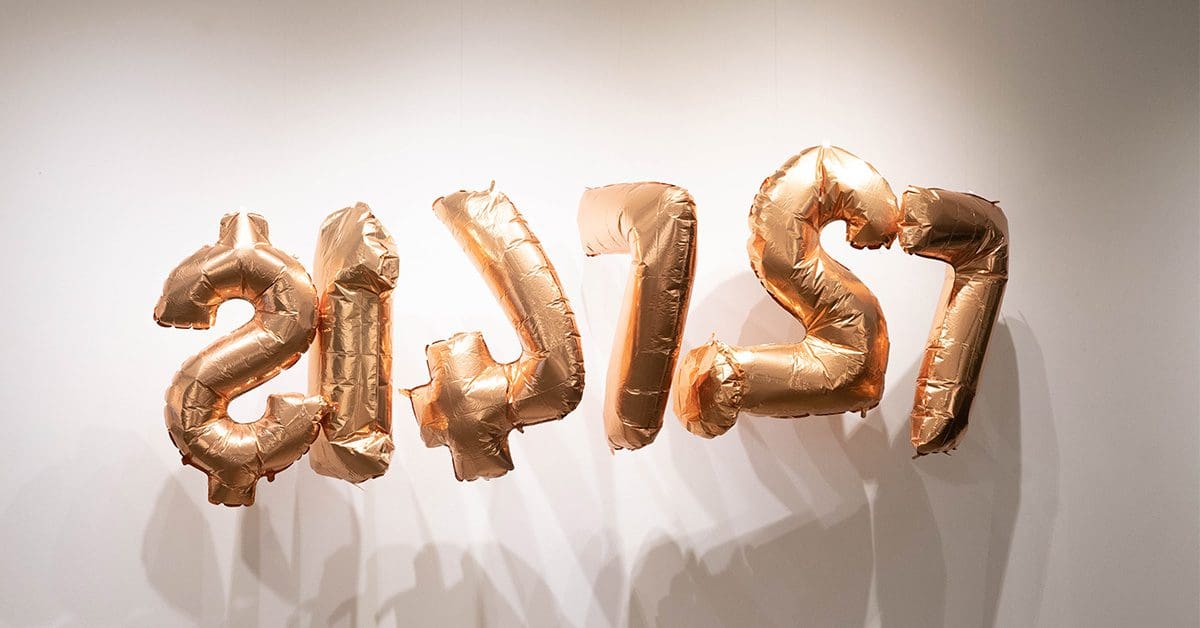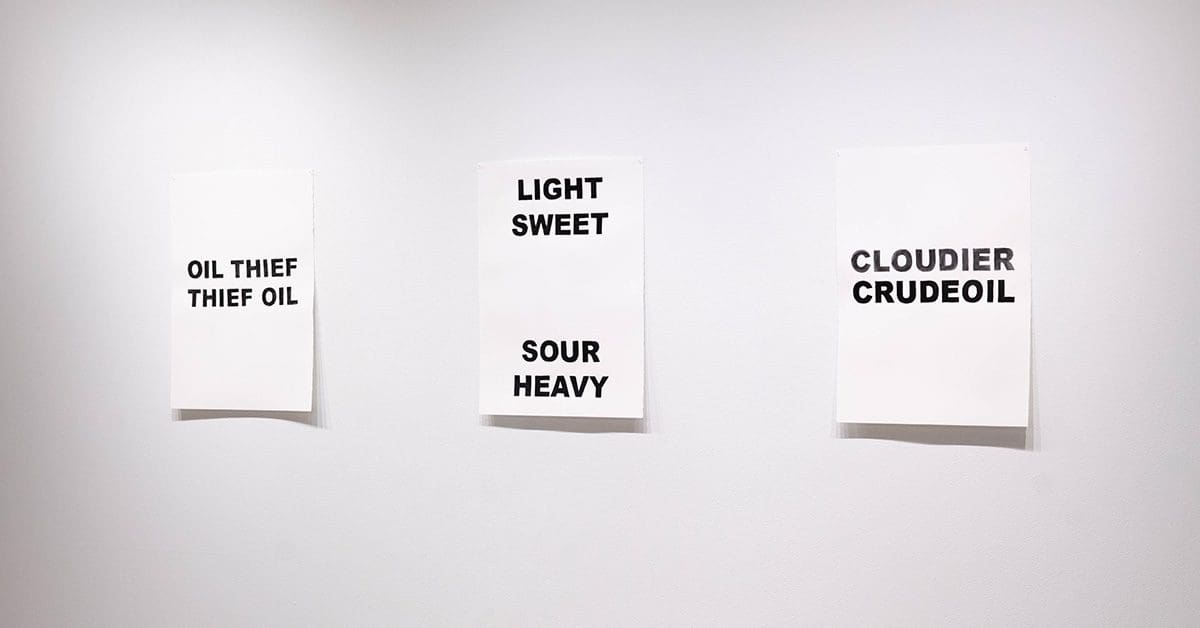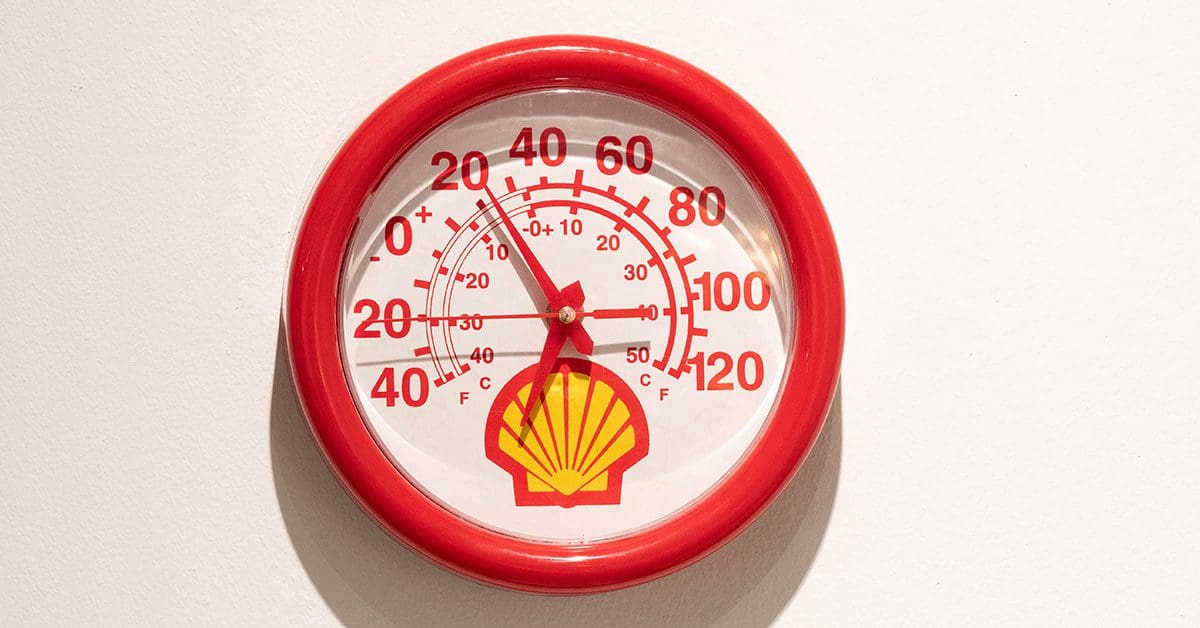 ---