Athletics Announces Change to Spectator Policy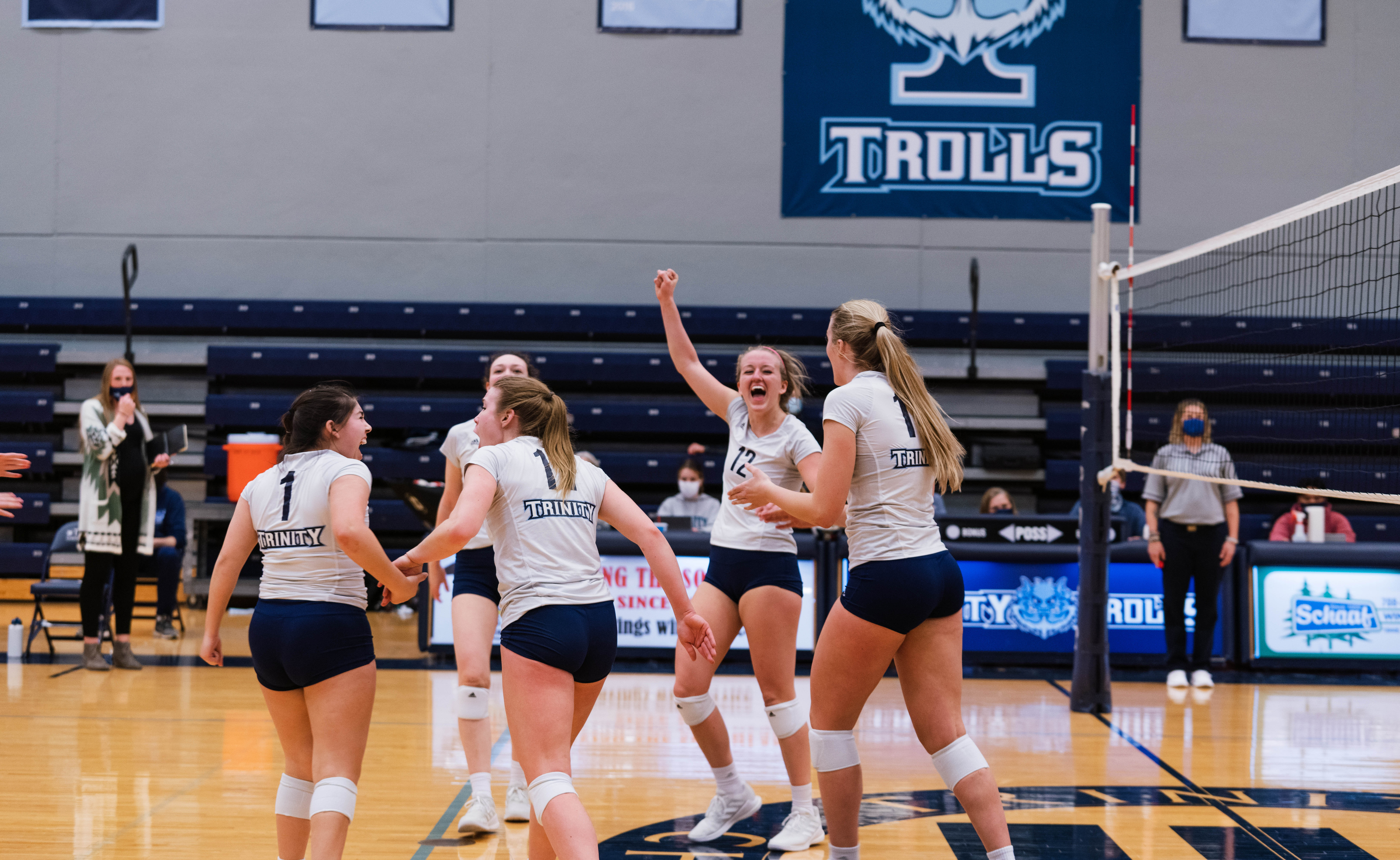 With the encouraging local trends in the COVID metrics, Trinity Christian Athletics is excited to announce an update to our spectator policy. After careful consideration, we have decided to allow minimal, select spectators in attendance at both our indoor and outdoor competitions.
Effective Saturday, March 6 at Schaaf Athletic Complex and Monday, March 15 in DeVos Gymnasium, each rostered Trinity athlete, and members of the coaching staff, will be allotted two passes for family members. In addition, prospective recruits and their family who are on official campus visits will be invited to attend. While we know everyone is anxious to be in attendance, there will still be no visiting spectators permitted.
Those in attendance are expected to adhere to the guidelines outlined in the spectator policy. Proper social distancing and appropriate facial coverings are required. Trinity maintains the right to remove any spectators that are not following the guidelines. Please arrive no earlier than 15 minutes before the start of the event. No one will be admitted who is not on the guest pass list.
We appreciate everyone's understanding, as the health and safety of our community is our top priority. Trinity will continue to evaluate the COVID-19 environment on a regular basis; this decision may be modified at any time.
Troll athletes and coaches alike have been thrilled to welcome their fans back! Volleyball player Anna Maatman '22 described herself as ecstatic at the news.  "I immediately told my parents. They have come to almost every game of mine while growing up and my volleyball games for Trinity were no different! Whether it was away games to Michigan, Wisconsin, or Iowa I knew they would be there," she said. "Not only seeing my parents in the stands but all the parents I have come to know during my four years at Trinity is a blessing. They bring that 'game day' feeling alive again."
The impact of having fans has been felt immediately, said softball player Faith Bruinius '24. "You could already see how the energy changed not only in the stands but also within the team," she said. "Having that energy coming from people watching us is what fuels our energy. As we hear them cheering for us it gets out team more fired up to cheer on our own teammates!"
With fans in the stands, the energy and excitement levels increase for players, agreed Jake Ostema '23, a volleyball player. "Also, knowing that we have supporters whether the outcome is a win or a loss is a huge confidence booster and helps our team stay focused throughout the season."
While the fan base is limited to families, those are the most loyal supporters that every athlete has, according to Head Women's Volleyball Coach Becky Eller. "Our families have been with us since Day 1 of being an athlete and we want to be able to share this experience with them. They are a part of our program and are so dedicated and invested in us. So it's been hard not being able to have them there for matches," she said. "This season has been a good reminder of how connected we need to be as a team, especially to create our own energy. But it will be great when we have our community with us to feed off of their energy!"
It's wonderful to have fans back in the stands, said Head Women's Soccer Coach Josh Lenarz '98. And despite all the difficulties they have faced over the past year, the student-athletes have never given up.  "We have asked them to sacrifice deeply and yet their attitudes have been remarkable and their resiliency and adaptability to the constant challenges have impressed me beyond words.  We are truly blessed to have such a special group of student-athletes at Trinity Christian College," he said.
---