Baseball Team Ends Season with Win at NCCAA World Series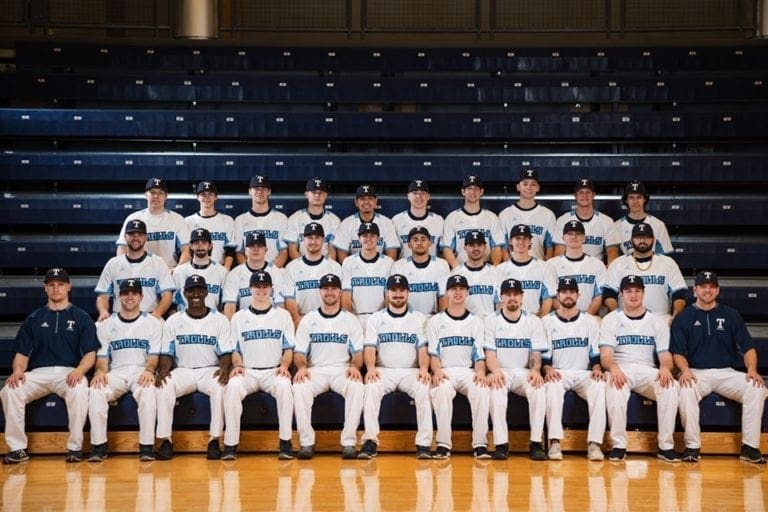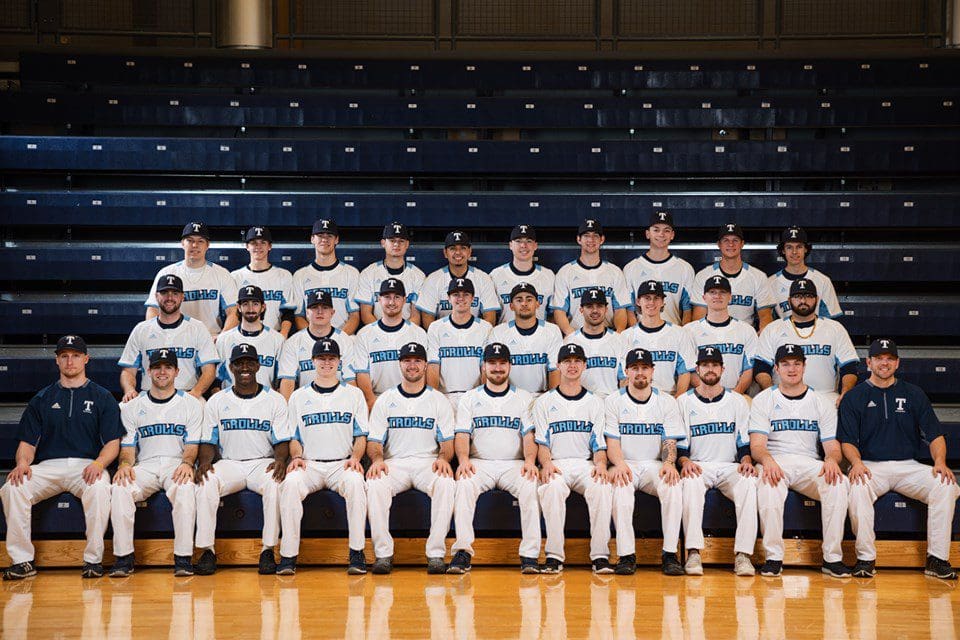 The No. 6 Trolls concluded their pool play schedule at the NCCAA Baseball World Series in Easley, S.C., with a game against No. 10 Randall University (Moore, Okla.). Trinity scored in the first inning to take the lead and never trailed in the game. They held a 2-1 advantage after six innings, but scored four more runs in the final three innings for the 6-1 win. With the victory the team ended 1-3 in their pool and did not advance in the tournament. The Trolls finish the season with a 32-23-1 overall record.
The Trolls picked up a run in the top of the first inning when lead-off batter Chris Baker got hit by a pitch and eventually scored on a sacrifice fly by Josh Caceres.  Trinity held the 1-0 lead until Randall scored one run in the third inning to tie the game.
Trinity regained the top spot in the top of the fourth with a run off a double by Sam Herzog. Trinity was able to maintain their lead as Bryan Vanderlee was strong on the mound. Through the four middle innings he allowed only one base runner off a single. He continued to pitch through the eighth inning in which he recorded two strike-outs in the four batters he faced.
As the pitching and defense held strong, the Trolls also started to add more runs in the late innings. A single by Alex Nisle in the top of the seventh brought in one run to make it 3-1.  With two runners on base in the top of the eighth, Baker singled to right field to bring a run home. A double steal by Baker and Brandon Riemersma scored another run in the inning and the Trolls were ahead 5-1. In their final at bat Will Kulcher singled to get on base, stole second, advanced to third on an error on the play, and scored on a single by Joseph Kabbes to give the team their 6-1 lead.
In the bottom of the ninth, Christian Howell stepped to the mound to finish the game and faced four batters for the three outs.
The Trolls had nine hits for the game with Brent Norkus leading the team with two hits. Vanderlee completed eight innings and recorded the win. He gave up only five hits and struck out five batters.
---