DeWeerd, Clausen Named All-Americans at NAIA National Track & Field Championships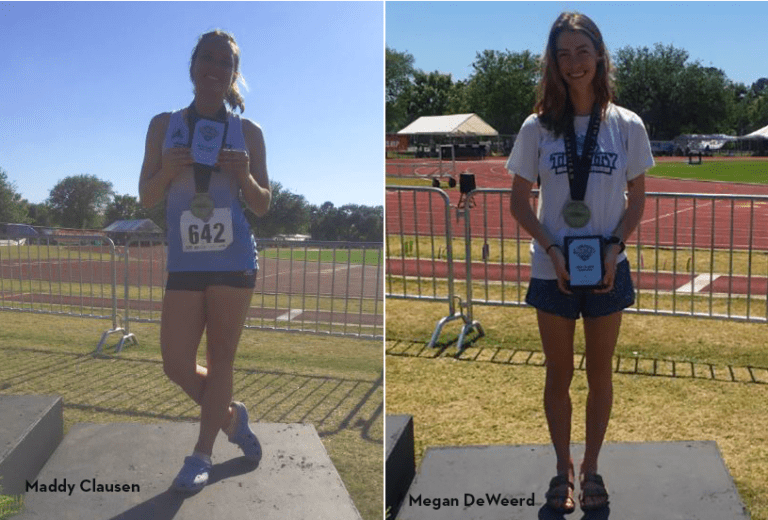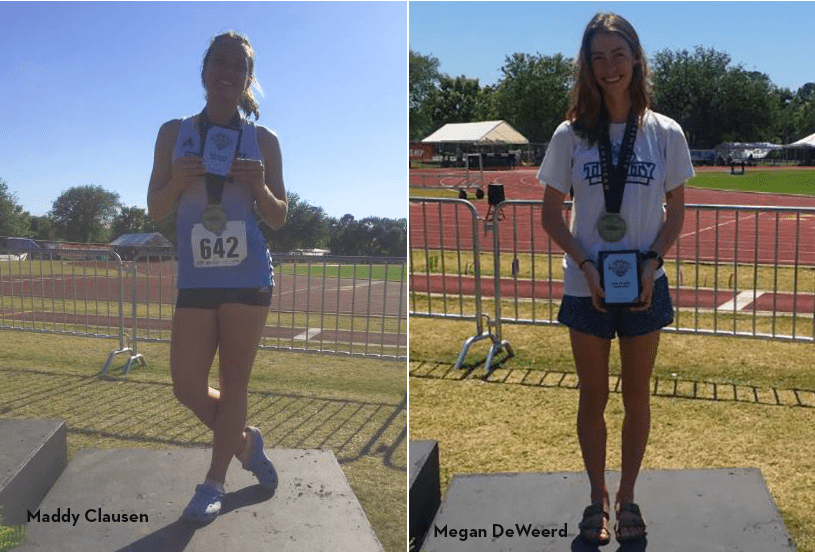 On the final day of the NAIA Outdoor Track and Field National Championships in Gulf Shores, Ala., Megan DeWeerd placed in the marathon and Madelyn Clausen placed in the high jump to earn All-American status. In addition, Nicole Syverson and Hope Fathman finished the marathon.
The day started early for the team as seniors Megan DeWeerd, Nicole Syverson, and Hope Fathman were on the marathon course at 6 am EDT. In a field of 51 runners, DeWeerd was ranked 39th based on her half-marathon time. She ran a strong, consistent race and continued to gain places in each of the four loops of the 26 mile course.  Over the last seven miles she gained 12 spots to finish in eighth place overall with a time of 3:21:28.12. As a top eight finisher she became a NAIA All-American.
Syverson and Fathman crossed the line together and finished in 35th and 36th places respectively.  Syverson, who was ranked 40th coming into the event, was in 42nd place through the midway point, but gained ground in the final part of the course to finish in 35th with a time of 4:01:10.55. Fathman, who was 47th in the beginning rankings, was steady in her approach to outlast a number of other competitors. Her official time was 4:01:10.85.
In mid-afternoon, sophomore Madelyn Clausen participated in the high jump in a field of 35 jumpers. She entered the event as a top 10 jumper and finished in a tie for eighth place with a height of 5-50-.75. Only three other competitors recorded a higher jump.  Clausen cleared the first two heights on her first attempt, made 5-05.75 on her second attempt, and bowed out of the competition at 5.07.
---