Black History Month Lecture with Dr. Nathan Cartagena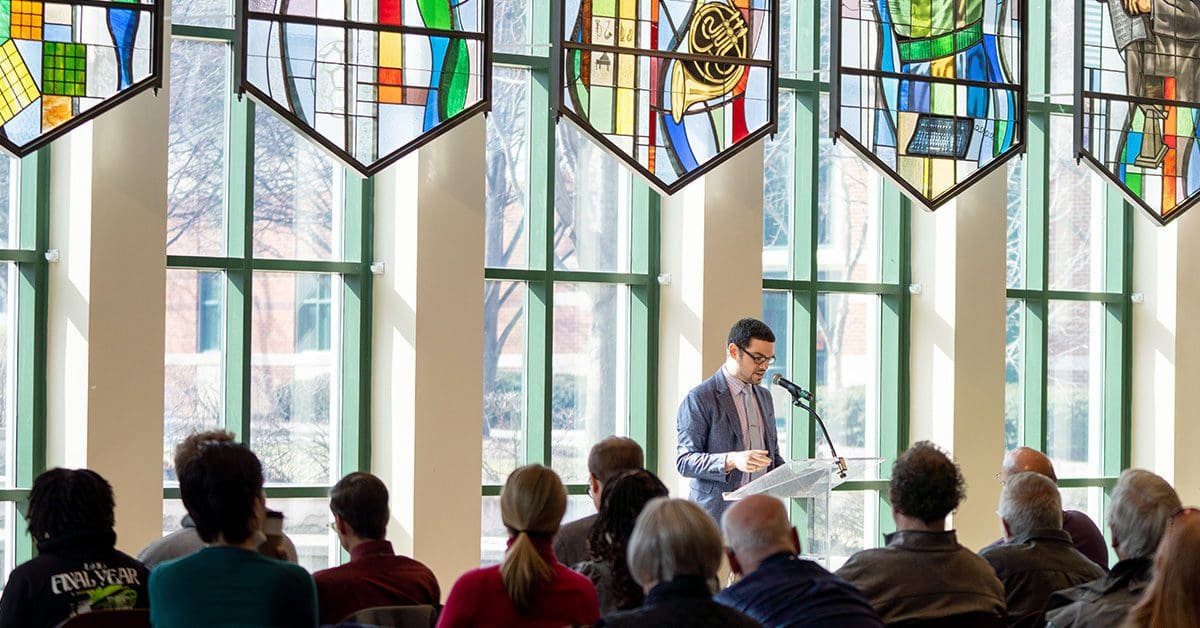 On a beautiful spring-like day in February, Trinity Christian College hosted its annual Black History Month Lecture featuring Dr. Nathan Cartagena, Assistant Professor of Philosophy at Wheaton College. This year's lecture was entitled: "Keeping the Faith: Derrick Bell and the Rise of Critical Race Theory," which focused on Bell's life and legacy as a lawyer, professor, and civil rights activist.
Professor of History Dr. David Brodnax, Sr. introduced his friend, and colleague, stating, "We are blessed this year to have [Dr. Cartagena] for our 2023 Black History Month lecture." Dr. Brodnax spoke about the many publications and works in the life and career of Cartagena.
The lecture opened with a warm welcome by Cartagena "Let me begin with greetings and gratitude. I must express my gratitude to Drs. Kyle Dieleman and David Brodnax for inviting me to deliver Trinity Christian College's annual Black History Month Lecture… this invitation is a tremendous honor to me." Adding, "May what I say and what we consider grow us in the love of God, self, and neighbor."
Cartagena provided rich details of Bell's faith alongside his history and time working with the NAACP, his time with Medgar Evers and Thurgood Marshall, and chronicled his time at Harvard Law school, where Bell became the school's first Black-tenured professor.
After the lecture, Cartagena took time for questions from the audience.  Here, he shared some of his favorite publications and books as reference materials for those interested to learn more about the life and history of Bell.
This year's event was well attended by faculty, staff, students, and members of the Trinity community.
---