Boerman-Cornell Appears on Comic-Con Panel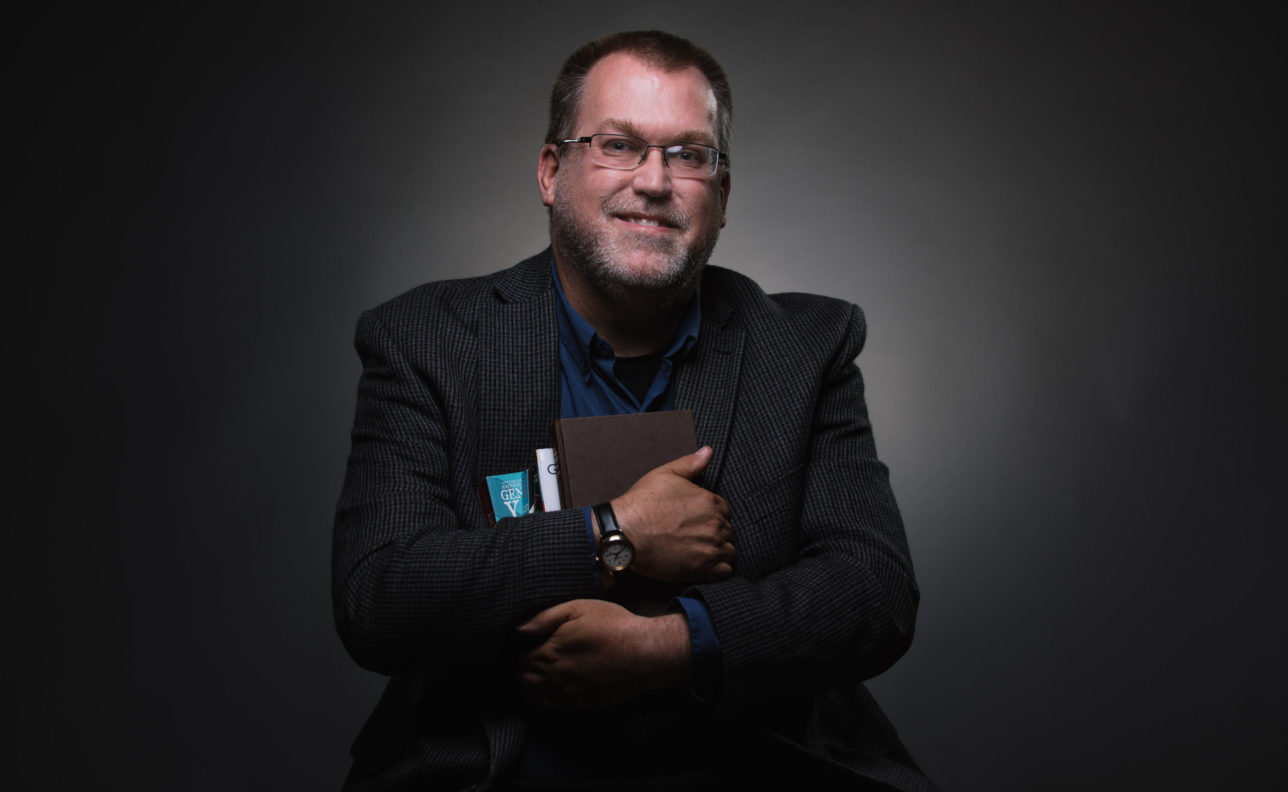 Graphic novels and Comic-Con go together like Batman and Robin. And as the famed convention has expanded its online educational programming, helping teachers incorporate graphic novels into the classroom is one topic the Comic-Con Educational Series recently tackled. Trinity Professor of Education Bill Boerman-Cornell, Ph.D., who recently published Using Graphic Novels in the English Language Arts Classroom, appeared as a panelist to share strategies, resources, and lessons to improve methods of teaching with this highly effective medium. 
As part of the panel, Boerman-Cornell discussed ways to help teachers incorporate the use of graphic novels into their classrooms, as well as talking about his own introduction to graphic novels. He fondly recalled the time as a young boy in the 1970s when his Aunt Agatha took him to a comic books store and gave him $20. "This was at a time when Marvel comics cost 35 cents—it was fantastic," he said. "In those days, we were often told comic books weren't serious, and you shouldn't be spending time with that. But it led to loving to read."
Fast forward several years, and Boerman-Cornell was teaching English at the high school level.  "I'd spend 50 minutes trying to get students to have a serious discussion about Hamlet," he said. But then one day, he was walking down the hall and heard two students passionately discussing something they were reading–Neil Gaiman's "The Sandman #19," a take on Shakespeare's "A Midsummer Night's Dream."  
"It turns out it was a comic book about Shakespeare. At that point, I was hooked," he said. Boerman-Cornell went on to focus his dissertation on graphic novels. 
He and the other panelists, which included high school teachers and college professors, also discussed their greatest surprises in teaching with graphic novels. Boerman-Cornell pointed to the ways that his students showed him new insights into the medium by realizing how imagery interacted with text. 
He also encouraged teachers in fields other than English to consider how graphic novels could fit into their curriculum. "English is the rock star for using graphic novels, but we sometimes forget all other subjects can use them as well," he said. "There are so many graphic novels out there for math, science, history, and even things like phys ed and the arts. There is a lot of room out there." 
---