Brodnax Publishes Entry on Antwan "Big Boi" Patton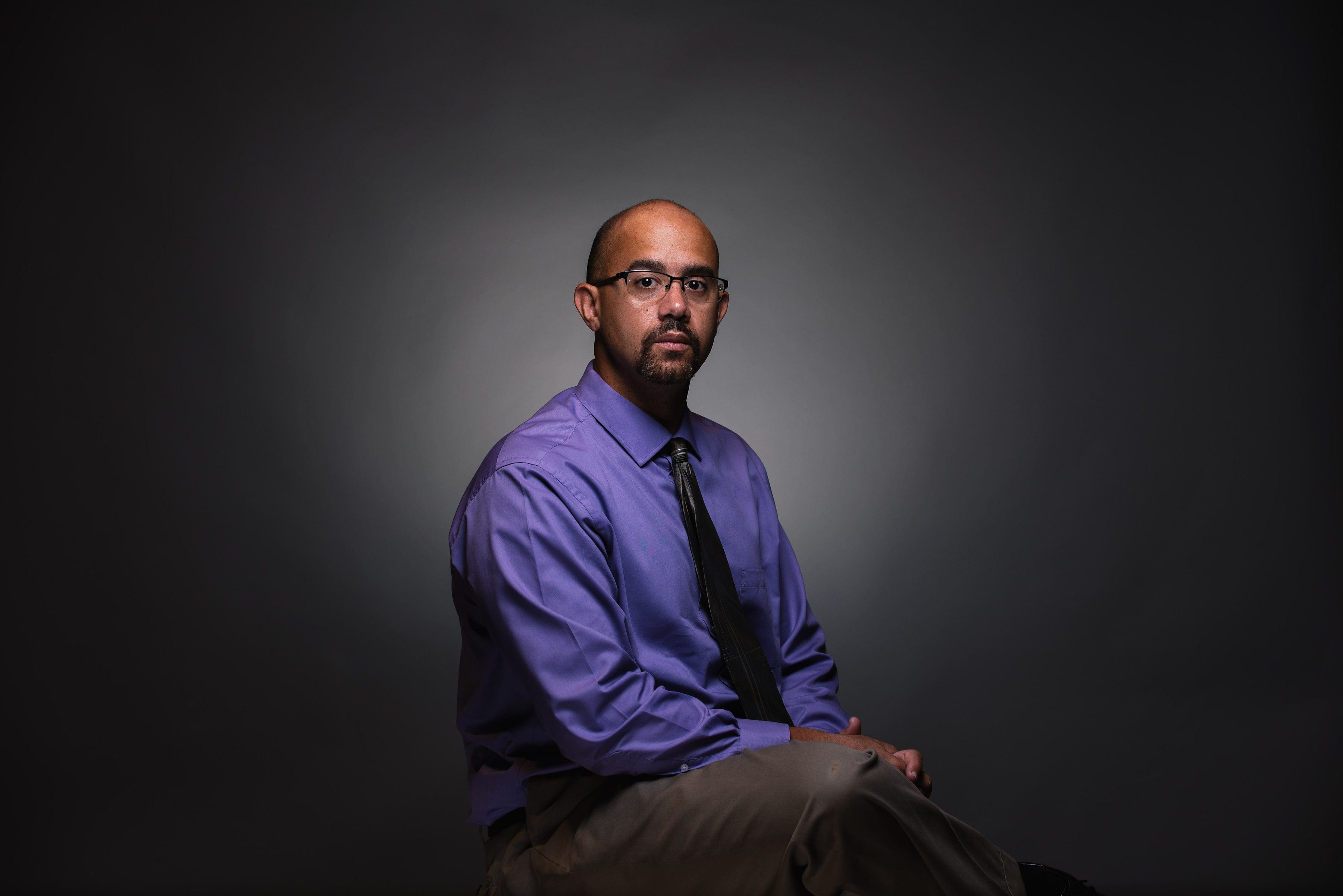 For Professor of History David Brodnax, Sr., Ph.D., a recent publication took him into the world of hip hop. Brodnax has published an entry about the life of Antwan "Big Boi" Patton, the Grammy-award winning artist, songwriter, and record producer, and half of the groundbreaking duo OutKast in "The African American National Biography," (New York; Oxford University Press, 2019).
"I wanted to do it as a labor of love," said Brodnax, a long-time fan of OutKast, which recorded together from 1993-2006. Since OutKast's last album, "Idlewild," in 2006, Big Boi and his bandmate Andre "Andre 3000" Benjamin have recorded solo music and occasionally performed together.
For Brodnax, OutKast's music was part of the soundtrack for a formative part of his life, as he was attending college at Illinois Wesleyan University; earning a J.D. at University of Iowa College of Law; getting an M.A. and Ph.D. at Northwestern University; and beginning his teaching career at Trinity.
So, when he saw a call for submissions for the publication, he submitted a proposal for an entry on Big Boi. Once it was accepted, his research included listening to all of Big Boi's music in chronological order. "That included all of his solo and OutKast albums, which I already owned, and many other songs that I did not own but accessed on YouTube. It was a trip down memory lane," he said. Brodnax became so involved in the project that his initial draft was far longer than the article's requirements.
In addition to using this research in some of his courses, Brodnax also expects to submit a conference paper based on his work about Big Boi.
Among his other projects, Brodnax is continuing work on his book, "Breathing the Freedom's Air: The African American Struggle for Equal Citizenship in Iowa, 1830-1900."  He also recently participated in the Association for the Study of the Worldwide African Diaspora's 10th Biennial Conference at the College of William & Mary. The conference's theme focused on the 400th anniversary of the origins of slavery in what became the United States, with the arrival of approximately 20 Africans in modern-day Jamestown, Va., in August 1619. During his time in Williamsburg, Va., he explored several historical sites, which was a powerful experience. "It represented the beginning of the end for Native Americans, as they knew life," he said. "And it was the beginning of black slavery."
Brodnax is also working on a journal article on black identity in Iowa on for the "Middle West Review" and two projects for the annual meeting of the Midwestern History Conference in May: a paper on diasporic black consciousness as expressed in Iowa's black press; and being part of a plenary panel on the current state of Midwestern history scholarship.
---