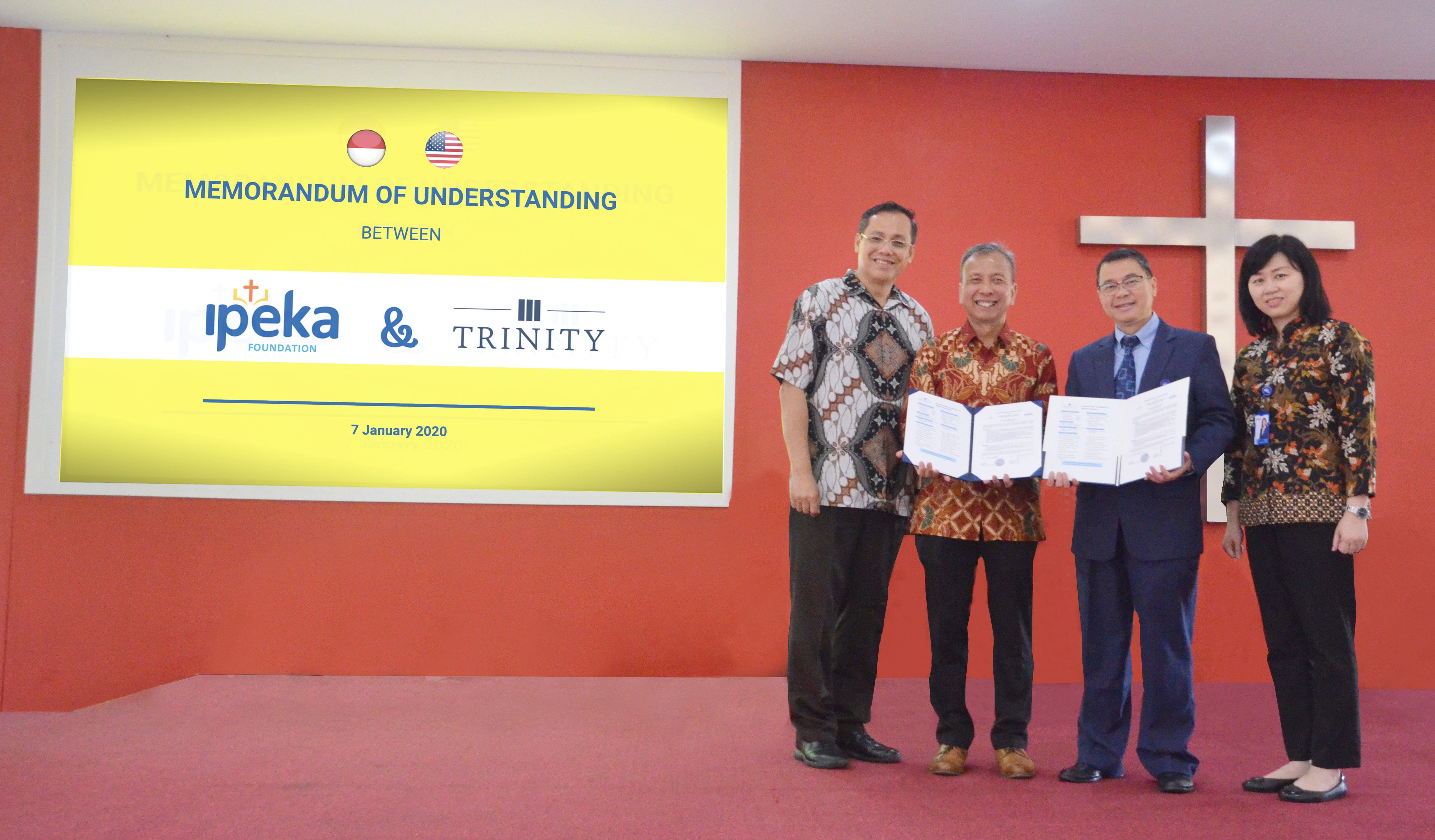 Through its Memorandum of Understanding (MoU) with Ipeka Foundation in Indonesia, Trinity continues to strengthen its ties around the world.
In a ceremony that took place on Jan. 7 in Jakarta, Indonesia, the College and Ipeka, a system of K-12 Christian schools, formally signed the MoU. Professor of Theology Dr. Yudha Thianto, Ph.D., represented Trinity at the ceremony.
"Through the MoU, graduates from Ipeka high schools can  study at Trinity, and Trinity will provide certain scholarships for these students," said Thianto. "Teachers from Ipeka will also have the opportunity to be enrolled in Trinity's graduate programs in education."
In addition, Trinity's faculty will also have the opportunity to work together with Ipeka's teachers for professional development activities that will be beneficial for both institutions. This partnership also opens the possibility for Trinity's education majors to do their student teaching at Ipeka, so that they can gain an international experience.
Ipeka Foundation was established in 1979 by the Synod of Gereja Kristus Yesus to serve in the education field and to develop the nation through preparing the younger generations with Christian education. It now encompasses a number of schools across several cities in Indonesia with more than 10.000 students from kindergarten to senior high school.
---