BSN Graduates Score Perfect NCLEX Pass Rate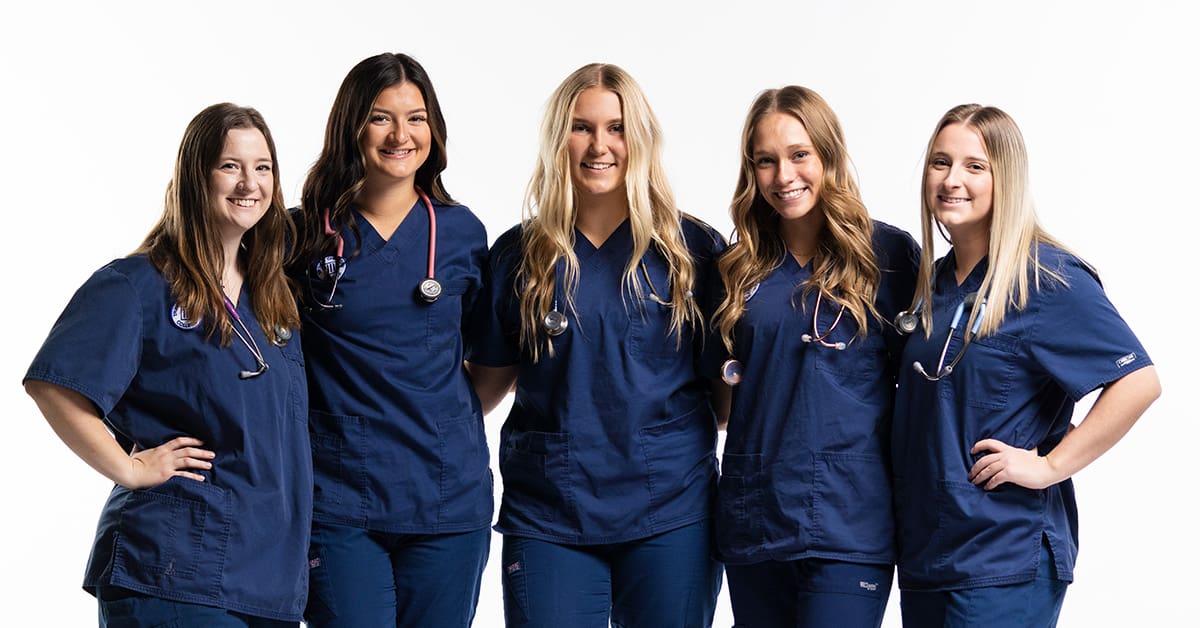 Trinity Christian College nursing program graduates continued their perfect first-time pass rate on the NCLEX-RN exam. This success represents the fifth time in the past six years that the College has celebrated a 100% pass rate.
The mission of the Department of Nursing at Trinity is to prepare, academically and clinically, excellent professional nurses for a lifetime of Christ-like service to others. A key part of that mission is passing the NCLEX for licensure, allowing Trinity's BSN graduates to work as registered nurses.
According to Nursing Department Chair Dr. Sarah Gouwens, Trinity's nursing program lays the groundwork for the NCLEX very early. "Preparing for the NCLEX-RN exam begins at the start of the nursing program. The nursing faculty are dedicated to helping prepare nursing students enter into the nursing profession, and the department is proud of the students for all their hard work throughout the nursing curriculum," she said.
"The graduating class of 2023 were the first students graduating from Trinity that took the new version of the NCLEX exam called Next Generation NCLEX," said Gouwens. "The nursing faculty and staff are proud of their success."
NCSBN administers the NCLEX-RN exams, the National Council of State Boards of Nursing, through which boards of nursing act and counsel together to provide regulatory excellence for public health, safety, and welfare. The exam is taken after the student graduates from a bachelor's degree-granting nursing program.
Trinity's nursing program, which has been ranked as one of the best BSN programs in Illinois, is accredited by the Commission on Collegiate Nursing Education.
Click here to learn more about Trinity's nursing program.
---