Business Students Participate in Etiquette Dinner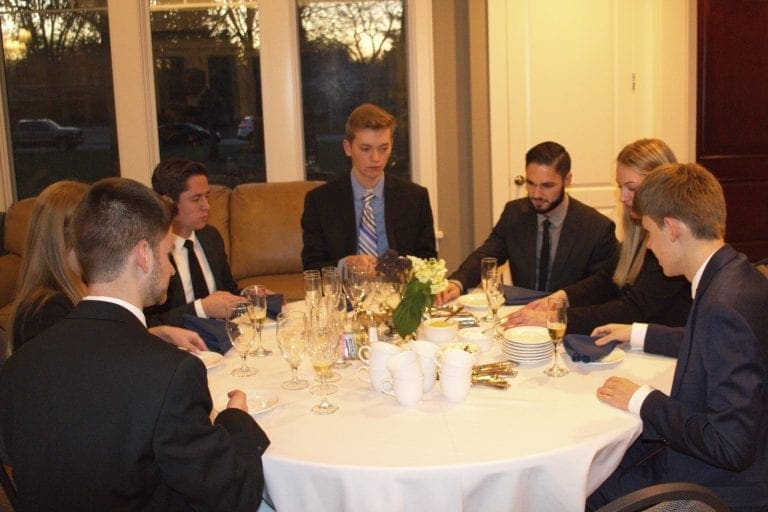 During a dinner at the President's Residence, proper etiquette was on the menu as business students learned how to conduct themselves in a formal dining situation. As part of the meal hosted by President Kurt and Leah Dykstra, not only did the students learn which fork to use, but they were also given advice on how to handle meals during the interview process.
This "Etiquette Dinner" is a highlight of Prof. Deb Windes Professional Communications class, which helps prepare business students for the transition from college to career.
---