Campus Community Celebrates Trinity Tuesday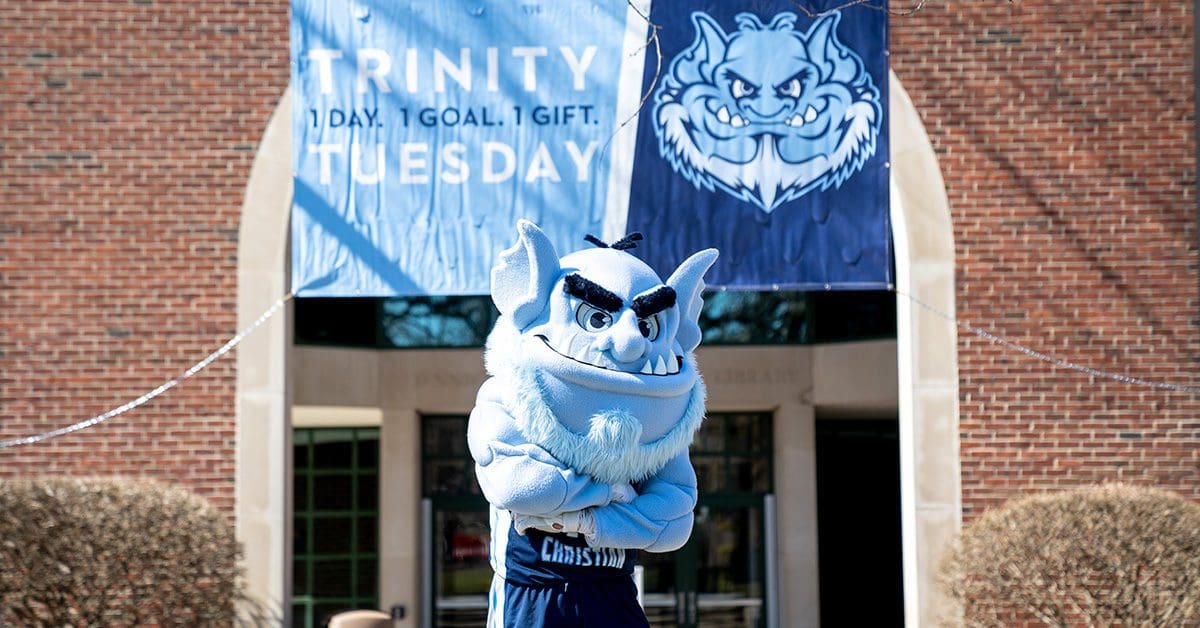 This year we marked the Seventh Annual Trinity Tuesday, a day of giving across the Trinity community.  Through the support of over 802 donors and gifts, more than $164,146 was raised to help support students on campus today and secure the Trinity legacy for generations to come.
"Trinity Tuesday is always an exciting time on campus and throughout the TrollNation community. In less than 48 hours, hundreds of alums, students, parents, and friends of the College all come together in support of our students and the programs that serve them," said LyNae Schleyer, Executive Director of Advancement.
Continuing the recent tradition, donors were offered the chance to select the essential and unique programs they wished for their dollars to support. For example, areas of need such as the In It Together campaign, which helps support students during unforeseen circumstances; Student Well-being with the recently launched My SSP platform providing students real-time access to mental health support; Community Alliance Fund (C.A.P), which gives students a way to earn while they learn; and the Area of Greatest Need, aiding in students' tuition.
Schleyer added, "Trinity Tuesday is a universal time of heartfelt giving and camaraderie. We are so blessed by every gift and the messages of support we received throughout the day."
Click here to learn more about this and other ways to support Trinity Christian College.
---