Carlson Named Professor of the Year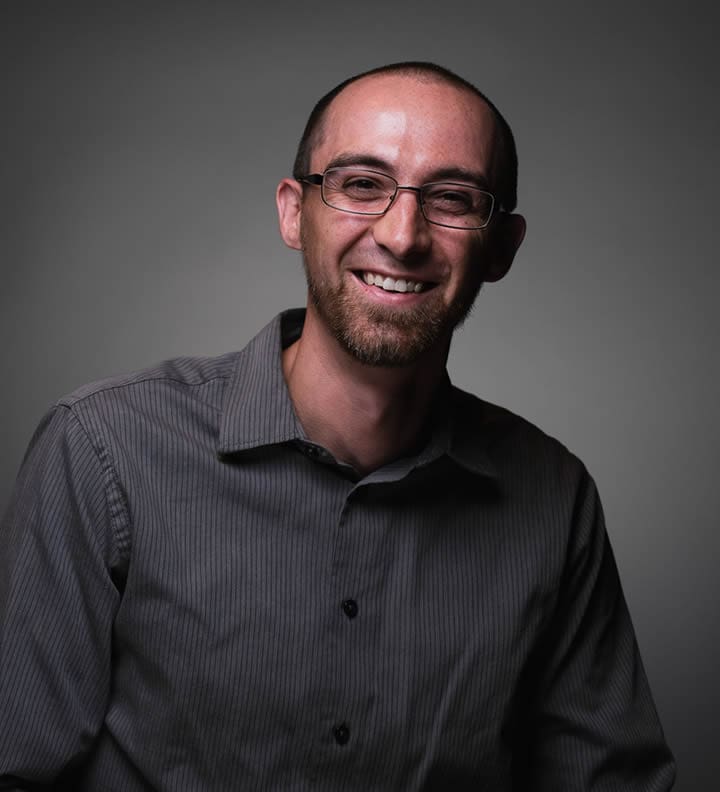 Dr. Clay Carlson, Ph.D., associate professor of biology, has been named Trinity's Professor of the Year for 2018-19.
"Dr. Carlson's nominations from students and faculty pointed toward his excellent and creative teaching, his commitment to students, his investment in undergraduate research, and research within his own guild," noted Trinity's provost Dr. Aaron Kuecker, Ph.D. "All of this, for Dr. Carlson, is situated within a personal commitment to Trinity's mission and powerful articulation of his own vocation as a Christian biologist."
Carlson said he was honored and surprised to receive the award, since he had nominated other faculty members. "Some students who had nominated me came to me with their personal affirmations of why they nominated me," he said. "And that really meant so much."
As 2018-19 professor of the year, Carlson will be honored at the May 5 commencement and offer the message at Trinity's 60th Annual Convocation this fall.
Carlson, who joined Trinity's faculty in 2010, was recognized for his work on the molecular consequences of probiotics, as well as mentoring Trinity's undergraduate students. According to the nominating committee, Carlson also is deeply invested in exploring the interaction and intersection between Christian worldview and molecular sciences, and has helped his students engage their disciplines through the Christian worldview.
Carlson has also published in prestigious outlets, including disciplinary journals, scholarly publications and popular media. These publications include: PLOS One; Journal of Molecular and Cellular Cardiology; The Journal of Biological Chemistry; Christian Scholar's Review; Perspectives on Science and the Christian Faith; Christianity Today; and Think Christian. This past year, he was named a SCIO (Scholarship & Christianity in Oxford) Visiting Scholar in Science and Religion, a prestigious grant that will continue to extend his work at the intersection of science and Christianity.
---