CCAC Names 40 Troll Athletes to Fall All-Academic Teams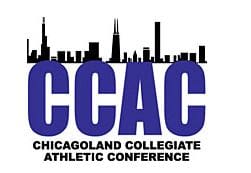 The Chicagoland Collegiate Athletic Conference Fall All-Academic Teams have been released and the list includes a total of 40 Trinity student-athletes. The academic honor is awarded to athletes on the women's and men's cross country, women's and men's soccer, and women's volleyball teams who are at least of sophomore status academically, have been at their school for a minimum of one academic year, and have achieved no less than a 3.25 cumulative grade point average.
Of the total of 335 student-athletes in the CCAC on the list from the 14 member schools, Trinity was one of three schools that had at least 40 recipients.  The breakdown of athletes on the All-Academic Teams for the Trolls includes:
Women's Cross Country (9) – Megan DeWeerd, Hope Fathman, Brittany Hoekman, Corrie Jacobi, Barb McAndrews, Francesca Strolia, Nicole Syverson, Mikayla VanLaan
Men's Cross Country (4) – Caleb DeWeerd, Nick Heidinger, Brantley VanOverloop, Noah Wolters
Women's Soccer (12) – Elly Brummel, Lindsey Dykema, Nicole Faulkner, Marissa Fields, Ava Gomez, Allyson Kranstz, Drew McCarthy, Jessica Owen Shaelyn Postmus, Paige Rogers, Kaleigh VanElst, Lexi Zambrano
Men's Soccer (9) – Ben Boers, Dylan Busscher, Brevin DeBoer, Zach DeKock, Kris Kirchhoff, Tyler Massa, Tate Rozeveld, Gabriel Soler, Case Van Wingerden
Women's Volleyball (6) – Alysia Folkersma, Britta Heggeland, Anna Maatman, Courtney Sullivan, Dani Van Laten, Danielle Zander
For a complete lists of the CCAC All-Academic Teams click here.
---