Celebrating Dr. Gerda Bos, Trinity's First Professor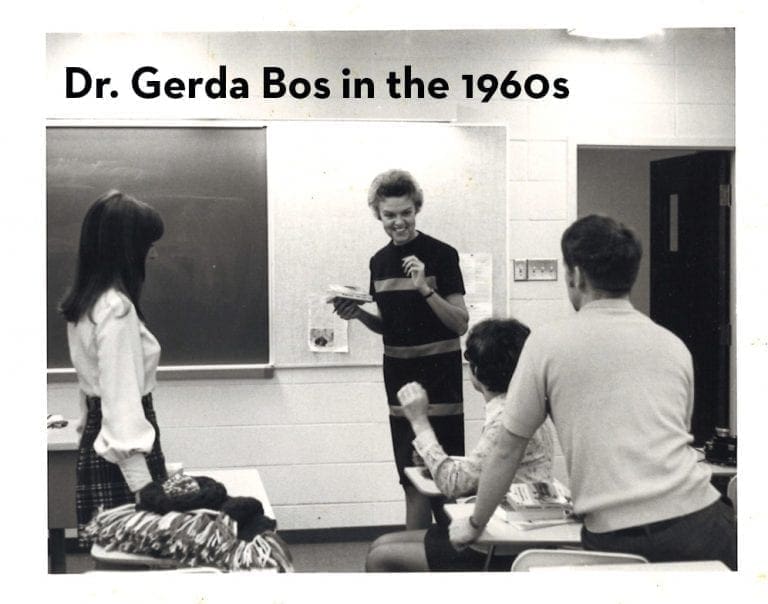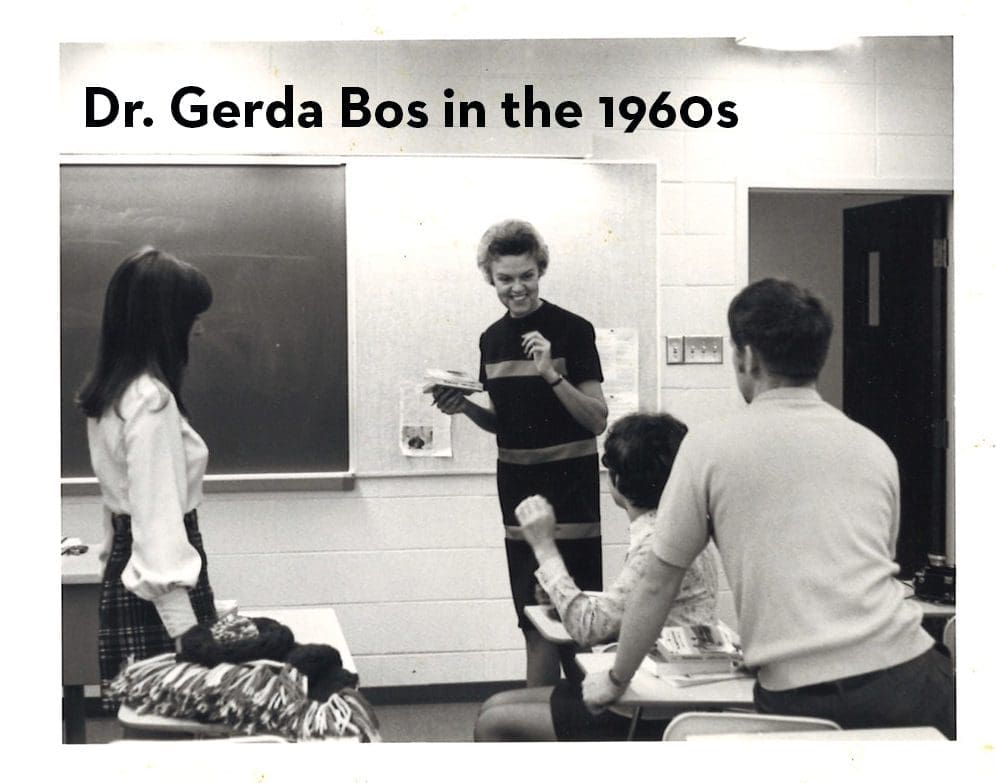 In honor of International Women's Day 2019, Trinity celebrates all of our female professors, including Gerda Bos, Ph.D.–the first faculty member to be hired by the College at its founding in 1959.
According to If We Begin with Christ by Donald Sinnema, a history of Trinity's early years, the Board of Curators offered Bos a contract to serve as Assistant Professor of English on April 4, 1959. "By mid-April Bos accepted the position, so she became Trinity's first professor," Sinnema noted.
A Chicago native and a graduate of Calvin College, Bos had earned her master's degree in English from Loyola University and was pursuing her doctorate at the time of her hiring. During Trinity's first year, Bos taught English 103 and English 104. Along with teaching, Bos's duties included serving as a counselor to female students during Trinity's earliest days.
Her area of specialty was Victorian literature, and her dissertation topic was "The 'Fallen Woman' in English Novels: 1870-1900."
Before coming to Trinity, she taught at Ripon Christian High School in California and Chicago Christian High.
Bos continued to teach at the College for decades and received emerita status in 1985. She passed away in 2006.
This year's theme for International Women's Day is "#BalanceforBetter," and we proudly salute our ground-breaking professor Gerda Bos!
---