Classes Cancelled - Jan 22, 2019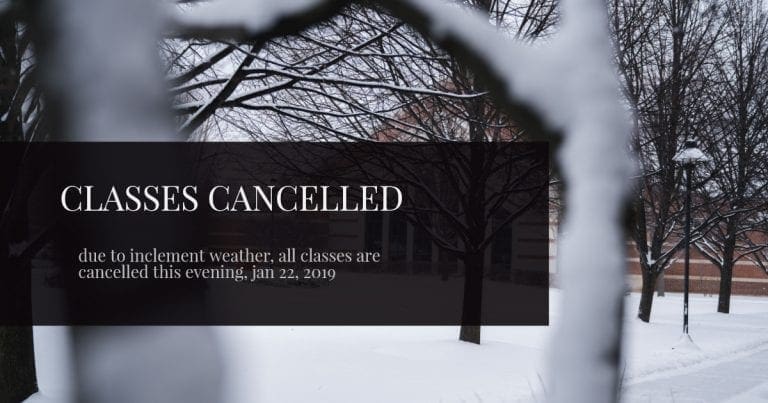 Tuesday evening classes at Trinity Christian College are cancelled due to weather. Please exercise caution on campus and on the roads.
The campus is not closing for the evening, and the men's volleyball game will go forward as planned. We are most concerned about individuals travelling to and from campus during the next few hours, so please utilize the spaces such as the library, BBC, DeVos or ArCC on campus if you are currently on campus and want to wait out conditions. The dining hall will also be open for regular hours. Again, we advise you to exercise extreme caution as you move about campus and the surrounding community as conditions are icy.
---