Come Home for the Holidays at IPO Concert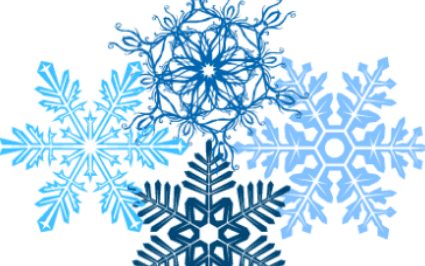 Illinois Philharmonic Orchestra (IPO), in residence at Trinity Christian College, rings in the holiday season with guest conductor and Music Director of Chicago Youth Symphony Orchestra Allen Tinkham for the Home for the Holidays concert at Ozinga Chapel on December 21, 2019, at 3 pm. IPO will also share the stage with the Elmhurst Choral Union, led by Conductor and Artistic Director Scott Unddenberg, for the second time.
Patrons will enjoy a family-friendly afternoon of goodwill and holiday spirit in a program that features John Williams' Merry Christmas, Merry Christmas; Anderson's Sleigh Ride and A Christmas Festival sing-a-long; Handel's Hallelujah Chorus; Tchaikovsky's Suite from The Nutcracker; and many more holiday classics!
Tinkham said, "A holiday program is something the whole family can enjoy together. Whether you are 7 or 70, whether you attend the symphony regularly or have never heard an orchestra in your life, there will be plenty to love. There will be some classical Christmastime favorites like excerpts from Tchaikovsky's Nutcracker and Handel's Messiah, as well as traditional carols played in unexpected styles like klezmer or soul, and even a chance for everyone to sing along!"
The presenting sponsor for Home for the Holidays is the Ozinga Foundation.
For more information and to purchase tickets, click here.
ABOUT THE ILLINOIS PHILHARMONIC ORCHESTRA
Illinois Philharmonic Orchestra is celebrating its 42nd season in 2019-20. From its community orchestra roots in Park Forest, the 69-member orchestra has grown into a critically acclaimed professional regional orchestra.
ABOUT ELMHURST CHORAL UNION
Elmhurst Choral Union has been singing since 1952. Established initially as a student and faculty ensemble at Elmhurst College in 1961, ECU expanded to include singers from the community when they merged with a pre-existing choir run by Elmhurst Park District. Elmhurst Choral Union continues to welcome skilled singers of all ages.
---