Founded by Trinity Alumni – ConnectCareHero Awarded $100,000 for Google Latino Startup Fund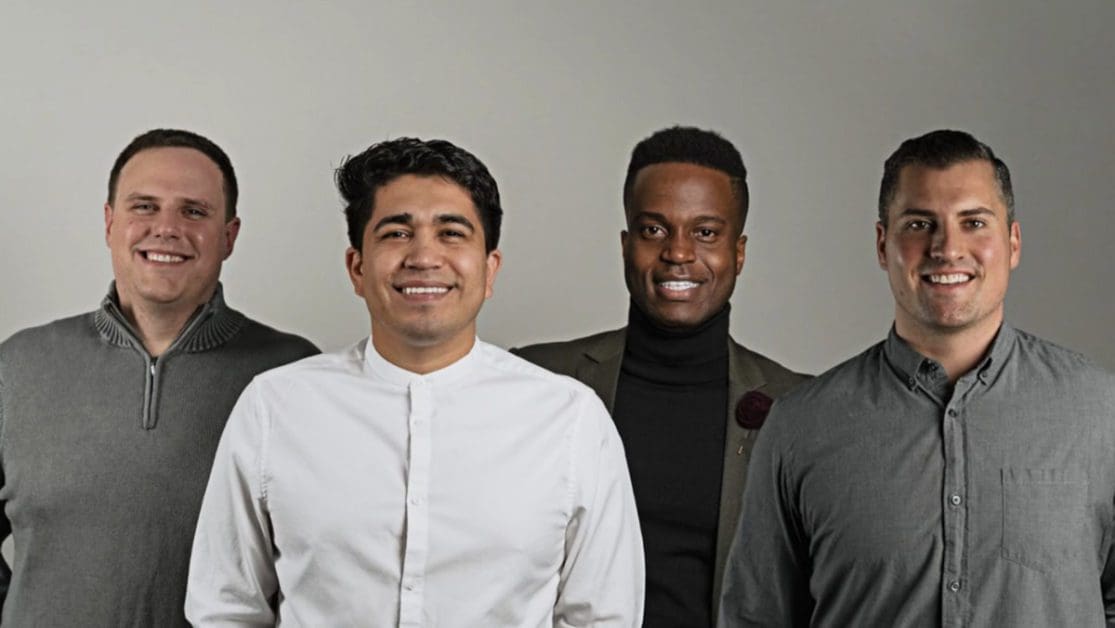 ConnectCareHero, a digital engagement and data platform that uses culturally relevant content to keep older adults socially connected, while improving health outcomes, was recently awarded $100,000 from Google as part of their first ever Google for Startups Latino Founders Fund, which supplies promising Latino-led startups non-equity cash awards to help fuel their business. ConnectCareHero was one of the fifty recipients selected nationwide.
The Chicago-based ConnectCareHero has Trinity Christian College weaved within the tapestry of the company of approximately ten employees. Founder and CEO, Osvaldo Montelongo '11 and Founder and CMO, Tornu Ngwayah '11 are both Trinity Christian College alumni, along with many of their leadership team and support staff.
ConnectCareHero was founded in 2017 by Osvaldo after a personal experience with his own 83-year-old father not having enough rich cultural programming to help with his overall health. Today, ConnectCareHero drives real engagement with older adults to help senior living organizations improve health outcomes.
"We are beyond honored to be part of the inaugural Google Latinx class, and to be recognized by a leading global organization, like Google, means a lot to us and solidifies what we're building in our space," says Osvaldo Montelongo. "We plan to use Google's support to scale our technology to help us reach millions of lives in senior living using cultural programming as a way to tackle social isolation."
Tornu and Osvaldo met early in the Trinity experience as they were both applying for the same scholarship. Their time together at Trinity was filled with life-changing experiences which then grew into a longstanding friendship, and now a strong partnership in business. Tornu spoke highly of his time at Trinity, "I believe it set me up for success, giving me the perspective needed in business and in life.  Keeping God at the center of all my life decisions and trusting that God would use my college experiences for good."
During his time at Trinity, he recalls the influences of the countless events he attended, and how he uses those even in his career today. "Fireside Chats – those are something that we had often in college in the Fireside Room and I know it's not a unique name, but when we began a program at ConnectCareHero to bring lecture-style events to our clients, I immediately thought of my time at Trinity and said let's call it Fireside Chats" said Tornu.  Osvaldo and Tornu also had the opportunity to experience Chicago Semester during their time at Trinity. At ConnectCareHero, they continue to work with Chicago Semester to hire interns each year, noting how this experience shaped their business acumen and they hope to encourage the next generation of Trinity students.
With the award from Google, ConnectCareHero has plans to add more content, more tours, and therapy for older adults to truly enrich their days. Walk-throughs of world class cities, ballparks, and artist exhibits are just a few of the ideas on the horizon to expand the already robust content available for older adults.
They also plan to invest in their staffing, growing their team to help expand their footprint outside of the Chicago area, look further out into the Midwest, and even establish key partnerships near the Trinity community. This growth will also bring about the opportunity to improve technology, to work with Google on further development, as well as strengthening their AI going into the future.
In addition to the $100K in cash, recipients will also receive direct programming and support from Google, deep mentorship from technical and business experts, access to free mental health therapy, and a vibrant community of fellow founders. "We are excited to support these talented Latino entrepreneurs as they build innovative solutions and solve tough problems," said Daniel Navarro, US Marketing Lead, Google for Startups.
To learn more about ConnectCareHero click here.
---
Interested to learn more about Trinity Christian College and the Chicago Semester Program, click here!
---