Dávalos Named Staff Member of the Year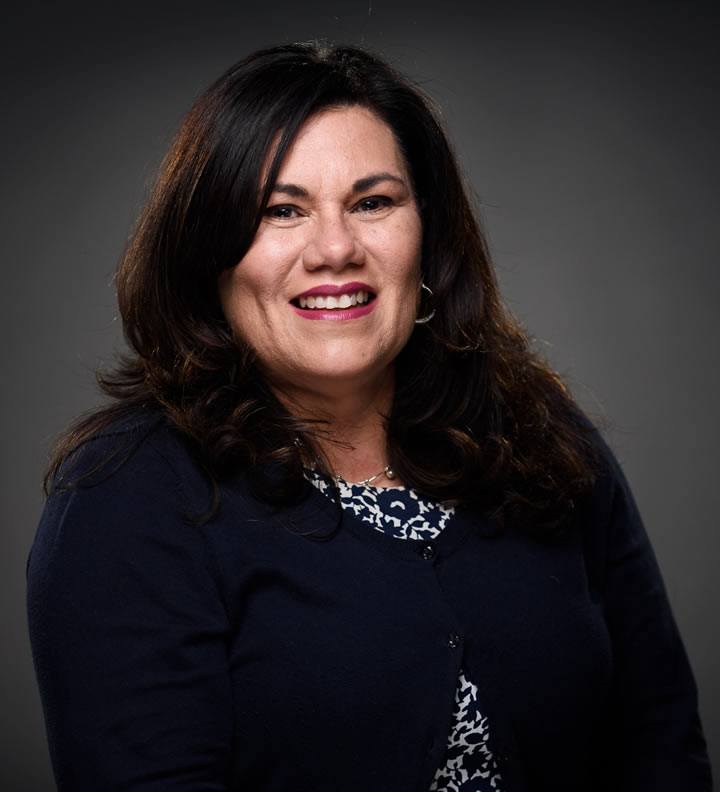 Laura Chávez-Dávalos, Director of the Office of Learning Services, has received Trinity's inaugural Staff Member of the Year Award for 2019-20.
The award, which will be given annually, recognizes a distinguished staff member who has demonstrated excellence in their area of work and has made a positive impact on people or processes in the College community while advancing the mission of the College.
Dávalos said she was surprised to receive the award, considering all the other worthy staff members who work at the College. "There are so many people here who go about their day, giving 110-150%, without recognition," she said. She added, "I certainly can't do what I do without the support of my colleagues."
As director of OLS, Dávalos oversees the area of the College that offers our Bridge Program, peer tutoring, supplemental instruction, academic coaching/mentoring, and disability services.
Dávalos's nominations cited her compassion, faithfulness, and willingness to work with students and others in the community to reach their potential. According to one nomination, "I know no one who is as far deep 'in the weeds' with our most emotionally vulnerable, academically fragile students as she is… Laura works with them day-to-day: supporting them, listening to them, caring for them, staying on top of them when they fall behind in their coursework: carrying their pains and burdens. To me, it's the apex of Christlike selflessness. And she does it joyfully, indefatigably."
Another noted that "she has an unwavering faith in the abilities of students she serves and faith that the Holy Spirit is at work in their lives. Laura does not hesitate to have difficult conversations in which she calls students to honor the talents with which they've been blessed by communicating their needs and working hard toward the goal of graduation."
A native of El Paso, Texas, Dávalos obtained her Masters in Education from New Mexico State University, where she served as a graduate assistant in Athletic Academics.  She then worked as a high school English teacher in New Mexico and Arizona before her husband's career brought the family to Chicago. The move represented something of a homecoming for Davalos, who attended Wheaton College in Wheaton, Ill.
She started working for Trinity in 2013 as an adjunct faculty member through Trinity's affiliation with By the Hand Club for Kids, which works with students in high-risk, inner-city neighborhoods in Chicago. Dávalos worked with students in the Austin neighborhood, as well as bringing them to study on Trinity's campus.
The director position at OLS opened up in 2015. "Dr. Sharon Robbert, who was serving as interim provost, encouraged me to apply. I prayed about it and here I am. It is an honor to serve in this role.  My predecessor, Nancy Kwasteniet says it's the best position on campus, and I have to agree."
In her current role, Dávalos appreciates that she can explicitly share the news of the Gospel. "I worked in public schools for many years, where that wasn't possible. My favorite part of the job is serving our students and giving back", she said. "I desire for all of our students to understand the fullness of how they were uniquely created—body, mind and spirit and to assist them as they develop their gifts while at Trinity Christian College."
---