New Book Highlights Student Writings on Culture and Cuisine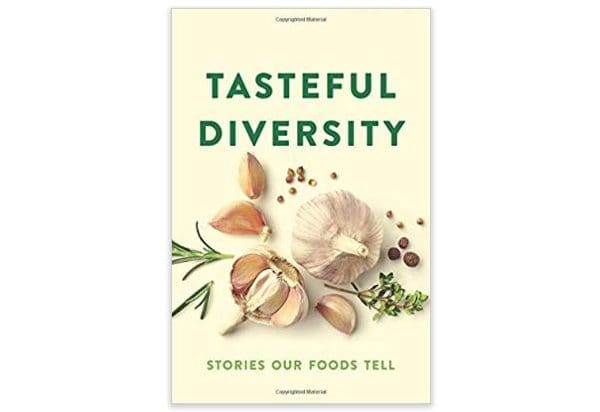 From 2015 to 2019, Trinity students reflected on food and family for an in-class writing assignment. Today, the results are tangible in Tasteful Diversity: Stories Our Foods Tell (Community Publishing, $13 on Amazon), a paperback compilation of essays and recipes edited by English professor Michael Vander Weele and designed by Trinity alum Schuyler Roozeboom.
Tasteful Diversity's essays and recipes are a rich blend of cultures – from beer brats and banana bread muffins, to kugelis and himbasha, from mole poblano to Irish potatoes. "When the essays came in, I was stunned," writes editor Vander Weele in the foreword. "The foods, family histories, and cultural insights seemed too good to keep to ourselves."
One essay/recipe, by Trinity student Naomi Araya, is a reflection on the cultural immersion of her family after they emigrated to the U.S. in the wake of the late '90s war in Ethiopia, and the blessing of her infant niece. Connecting it all is himbasha, a traditional bread that is both a daily staple and also plays a central role in traditional Ethiopian celebrations (a piece is broken over the baby's back, then shared with the family).
Another essay by Catherine Van Lonkhuyzen centers on a traditional recipe for Dutch banket and a vivid memory of family Christmas gatherings, including the clan's 97-year-old matriarch, whose recipe is still used to make the buttery holiday treat.
The assignment, like the 2017 "Getting to Know Us: Our Foods, Our Cultures" blog series, was inspired by Nina Mukerjee Furstena's Biting through the Skin: An Indian Kitchen in America's Heartland, which weaves food, family, and culture. "These essays made my day," she writes. "I am pleased beyond measure that my book could trigger students to appreciate racial and cultural diversity."
---