Defense Department Honors Trinity for Support of National Guard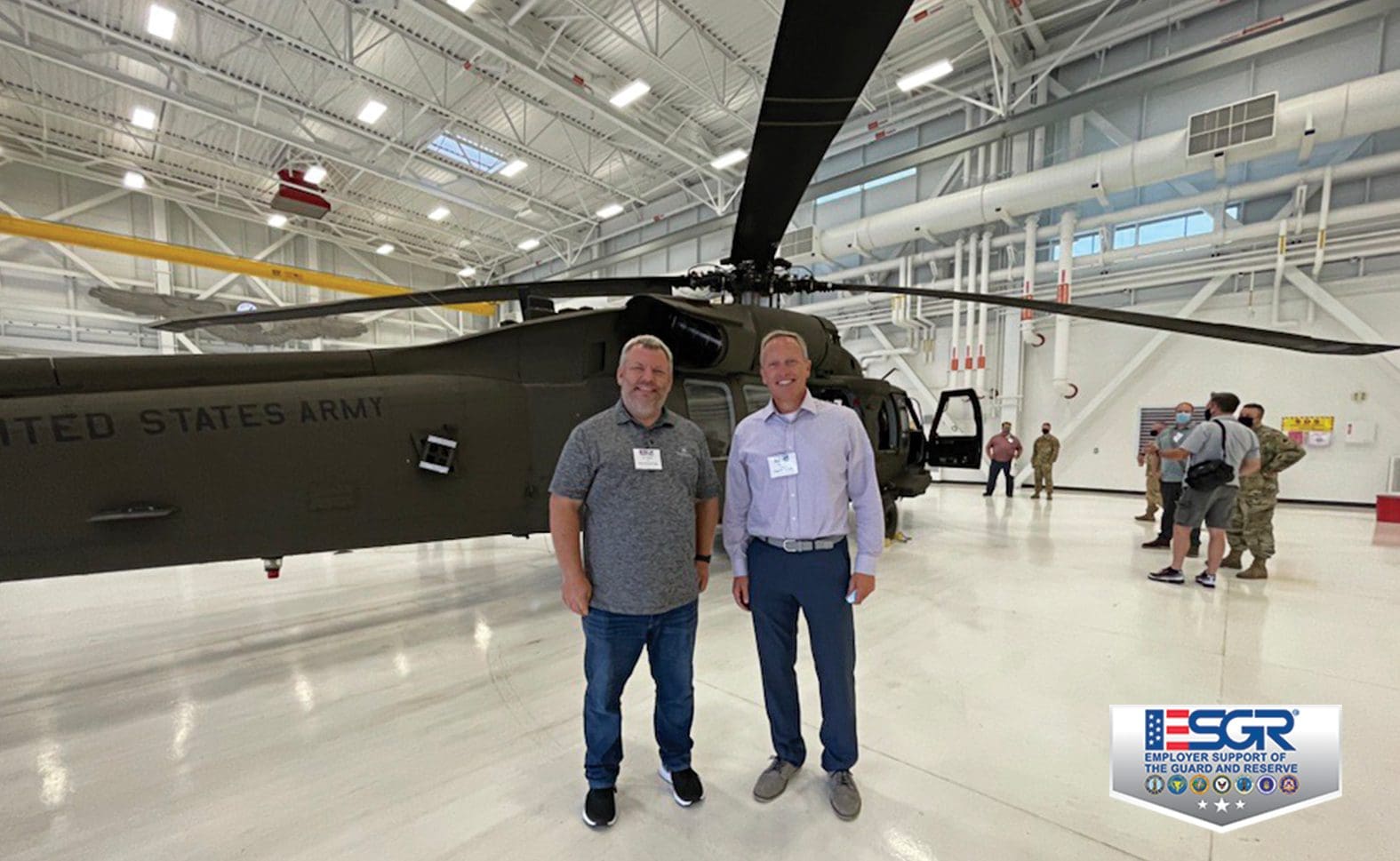 Network Administrator Erick Matherly has dedicated his time to serving the Trinity community, while simultaneously serving our country as a member of the National Guard. In recognition of the College's support of his service, he recently nominated Trinity and his supervisor for several awards through the Employer Support of the Guard and Reserve, a program of the U.S. Department of Defense. 
Matherly's supervisor Director of Technology Systems Kevin Jacobs '02 received the Patriot Award, which recognizes supervisors and bosses nominated by a guardsman or reservist employee for support provided directly to the nominator. The College was also honored to receive a nomination for the Secretary of Defense Employer Support Freedom Award, the highest recognition given by the U.S. government for employers. 
As a visible emblem of Trinity's commitment to support of the Guard and Reserve, President Kurt D. Dykstra has signed an ESGR Statement of Support as well.  
"I have felt strongly supported at Trinity in my 12 years of working here and as a service member," said Matherly. "It was really cool that I had the opportunity to nominate Trinity for the award." 
Matherly has been part of the National Guard throughout his time at the College and has served two deployments, multiple trainings, and other service work in that time. In his nominations, Matherly praised the accommodations and encouragement he has received from the College, his coworkers in the IT Department, and Jacobs in particular. "The department I work in is a small team, and everyone has to pick up my workload when I am away," he noted. "My supervisor is flexible with my schedule, and has always been supportive of my service and time away. He has personally worked extra hours to make up for my absence while I am at training or deployed. He always displays a positive and friendly attitude towards my service and this great Country." 
Jacobs said he was honored to receive the Patriot Award. "I'm grateful for Erick's service in the National Guard and the opportunity to support him while he was away," said Jacobs. "I'm also thankful for the support that the IT department was given from Trinity during Erick's deployment and while he was away for training prior to his deployment." 
In further recognition of Trinity's support of U.S. military personnel, Jacobs and Dykstra recently participated in a ceremony at the headquarters of the Kankakee, Ill., National Guard unit.  
---