Delayed Start Due to Inclement Weather on Monday, Nov. 26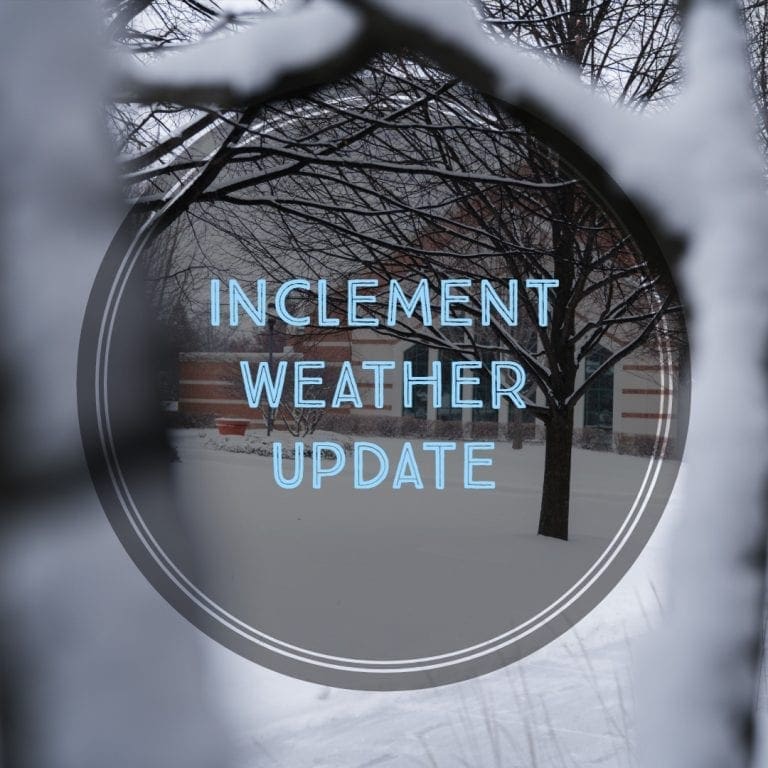 In light of weather conditions in the larger Chicagoland area,  classes will start at 11 am, Monday, November 26, 2018.
By that time, according to the weather sources, the snow will have ended and the plows will have had time to clear the major highways and roads sufficiently for safe travel.
College offices will be open prior to 11 a.m. as staff are able to safely arrive on campus.  Staff should use their best judgment to arrive on campus this morning; if they can safely get to campus prior to 11 a.m., please do so.
If weather conditions warrant a change in this schedule, we will notify the Trinity community of those changes via email and the emergency text service.  (Those signed up for the text service should have received one this morning.) Also, the College's social media accounts will provide updates as well.
Be safe!
---