Diversity Scholar Candidates Welcomed to Campus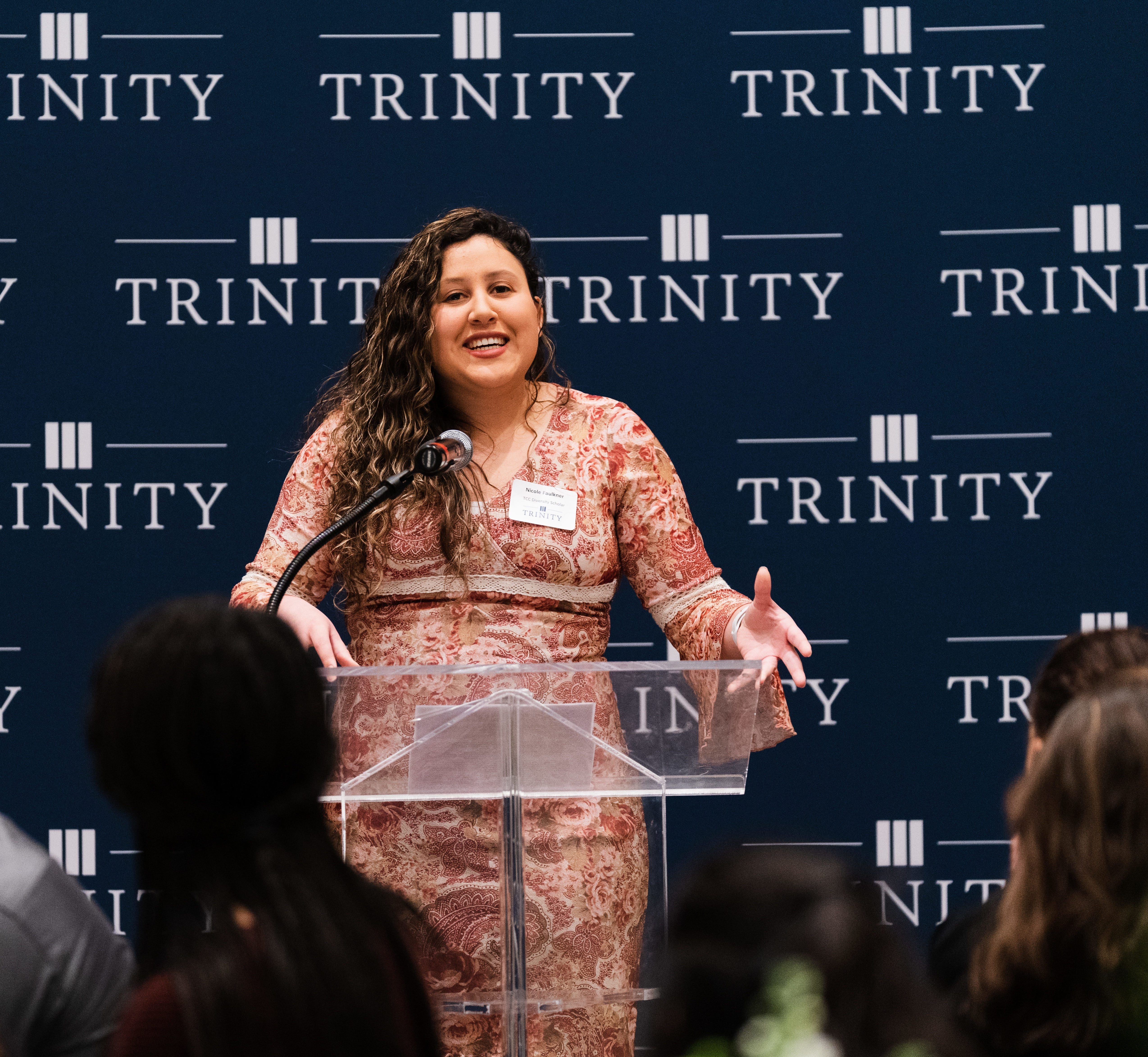 Trinity was excited to welcome nearly 30 high school students to campus to participate in the Diversity Scholars Leadership Program last weekend. Along with those who attended in person, 10 international students took part in interviews via Skype.
"The Diversity Scholars Leadership Program exists at Trinity to welcome scholars from different backgrounds to 'Show Up,'" said Amanda Garcia, Admissions Event Coordinator. "This program is for students who want to experience academic excellence, leadership development, opportunities for advocacy development across the college, and spiritual guidance within a framework of embracing and rejoicing in the gift of diversity!"
Over the course of the weekend, students got to see what student life is like at Trinity by staying in dorms overnight and taking part in Outcry, Trinity's student-led worship service. The weekend included academic information sessions and campus tours.
Diversity Scholar candidates also attended a banquet with faculty, staff, students, and members of Trinity's Board of Trustees, where current Diversity Scholar Nicole Faulkner '20 spoke. They also participated in a leadership session with Keith Reynolds, Associate Director of Admissions at Western Theological Seminary in Holland, Mich.
---