Trinity and Ballet 5:8 Present "In the Between"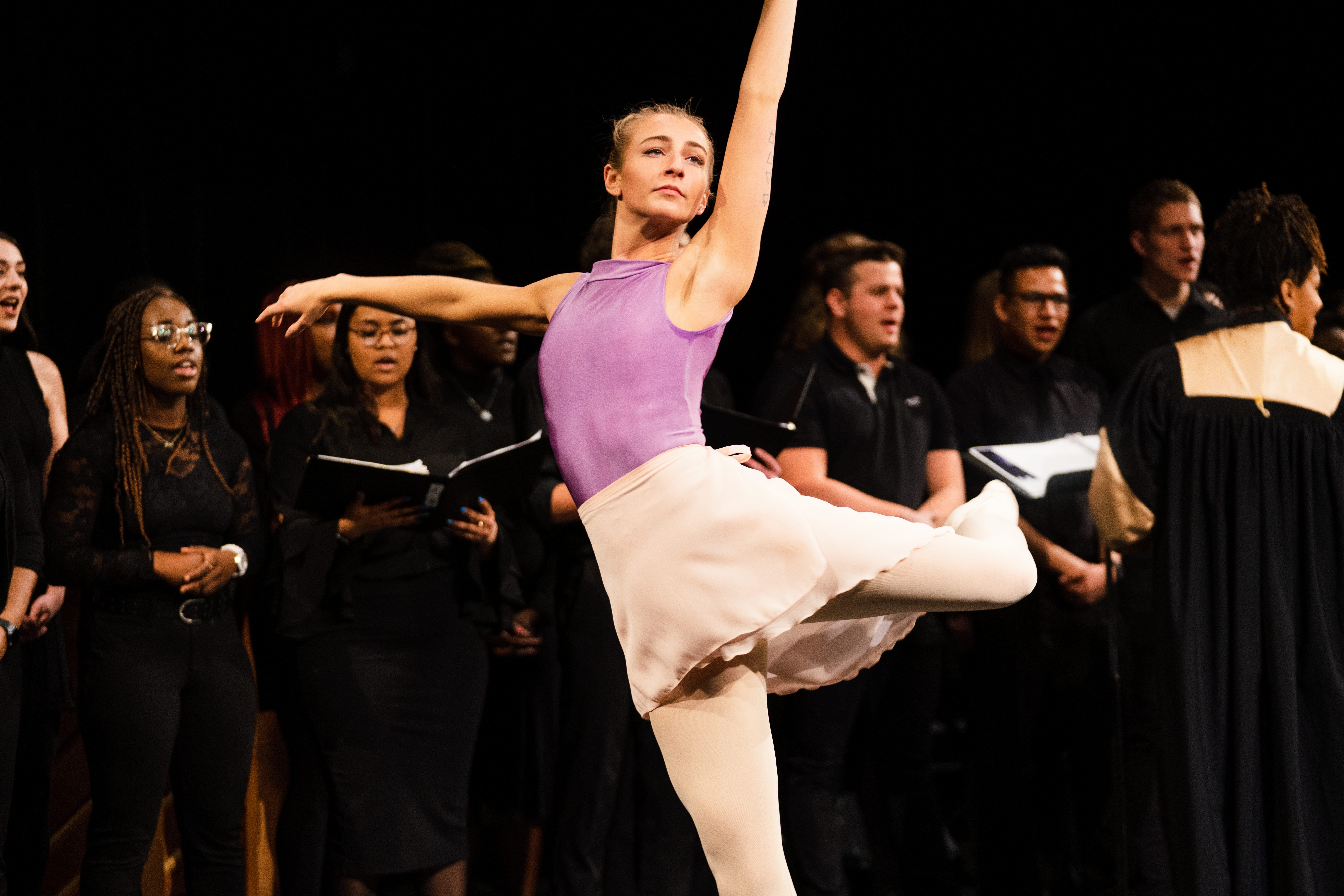 In performances highlighting ballet, theater, spoken word, and music, Trinity students and faculty and Ballet 5:8 celebrated the arts last weekend.
The theme for this year's  annual collaboration was "In the Between." Performances took place on Friday and Saturday.
A highlight of this year's event were the four Trinity students selected as winners of a poetry and spoken word contest, which was sponsored by the Music Department in collaboration with Under the Bridge, who read their works:
— Life is a ____ (Bridge) by Patrick Bray
— In the Between by Joshua Caceres
— Not Alone by Amber Mayer
— Ode to the Gray by Stephanie Rodriguez
Ballet 5:8 dancers performed several pieces, including 4501, conceived and choreographed by Julianna Rubio Slager, Ballet 5:8's artistic director and resident choreographer. 4501 tells the story of a prison inmate, one of 2,298,300 men and women currently held in the U.S. prison system.
Music professors Paul Melidona and Candace Peters accompanied Ballet 5:8 on another piece, Adagio and Tarantella.
Trinity's Gospel Choir, led by Nicole Saint-Victor, sang several pieces, and Theatre students performed a selection from the Spring 2019 play, The Old Man and the Old Moon.
---