Doorn Named Staff Member of the Year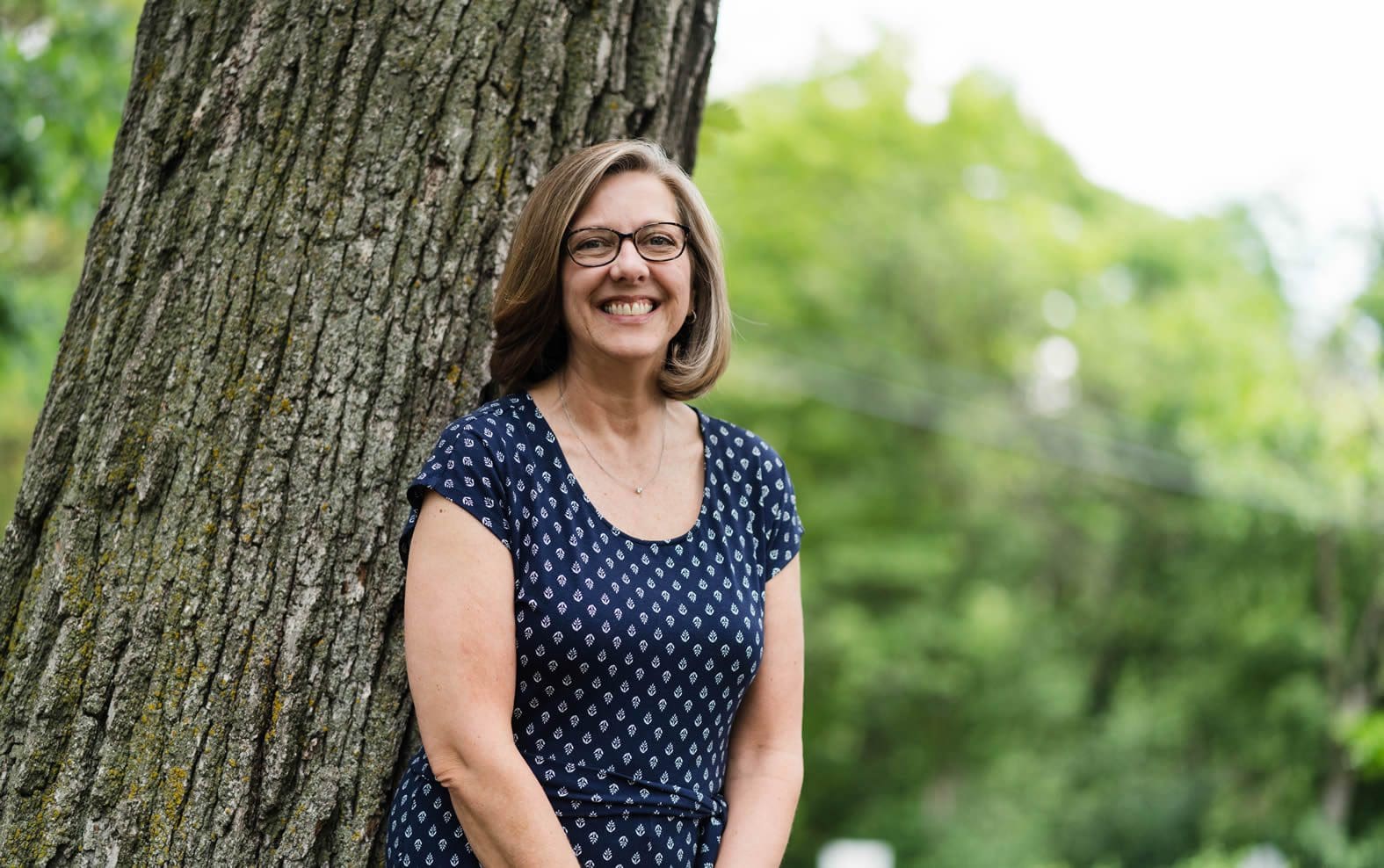 Gracious. Patient. Kind. Professional. Those are just some of the words used to describe Human Resources Payroll Administrator Kris Doorn '89, who has been named Trinity's 2021-22 Staff Member of the Year.  
According to one nominator, "Kris has a servant-heart, and it shows in her work ethic and how she treats all of us, with kindness, patience and compassion. She shows her love for the Lord daily through her actions and words. If you have had any interaction with Kris, then you know that she is a professional who knows her job very well but always tendered with kindness." 
Another noted, "Kris always takes time to help with payroll, PTO, and many other things.  Every time you call you are greeted with a happy individual that is willing to serve/help you and the College with the utmost care and concern." 
In her work at Trinity, Doorn oversees payroll, ensuring that all of Trinity's employees are compensated on time. She also assists with other HR-related issues. But her contributions to Trinity go far beyond that.  Doorn said the best part of her job is helping students, staff, and faculty, with whatever questions they have about benefits, payroll, the payroll system and other matters. "Human Resources should be about the people, and I feel like it's my job to help in any way I can," she said. 
Doorn, who earned a business degree from the College, returned to Trinity 15 years ago as a staff member, after working as a preschool teacher. She initially began as a temporary employee in the Business Office before being hired permanently and shifting her focus to human resources.  
Doorn has been helping people through her connection at Trinity since her student days. She cited a spring break service trip to Kentucky as one of her favorite memories. "We worked in some very poor areas through Appalachia Reach Out. We helped a family improve their house," she said. "We had a great time, and it was a great experience."  
Staff Member of the Year Award 
The Staff Member of the Year Award recognizes the achievements of a distinguished staff member. Recent award recipients include: 
2019: Laura Chávez-Dávalos, Director of the Office of Learning Services 
2020: Diana Pell, Administrative Assistant to Faculty 
---