Fulton Named as VP for Student Success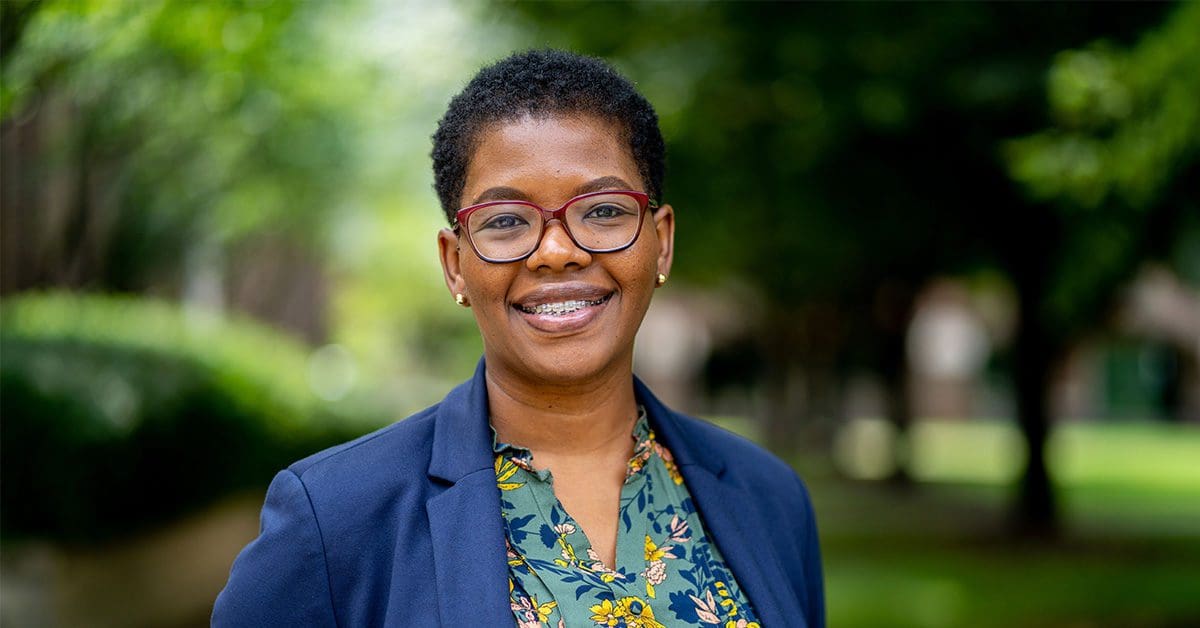 Trinity Christian College is pleased to announce Leah Fulton as the new Vice President for Student Success. Leah has deep ties to – and love for – south suburban Chicago. She has been connected to the work at Trinity for the past year, serving as the coach and consultant for Trinity's Diversity and Belonging Task Force.
"After watching Leah's leadership, learning from her wisdom and experience, and seeing her commitment to a deeply Christian vision for human flourishing, I invited her to consider a leadership role at Trinity organized around a student success model. I am thrilled that Leah has accepted this invitation," said Trinity President, Dr. Aaron Kuecker.
Leah comes to Trinity with a B.A. from Ball State University, an M.A. in Intercultural Studies from Wheaton College, and a nearly complete Ph.D. in Higher Education with a minor in African American Studies from the University of Minnesota. Leah's Ph.D. research explores the history of Black women in doctoral education and the experiences of Black mother doctoral students. Her secondary area of research explores the experience of students and adjunct faculty of color in leadership education.
Leah has over a decade of higher education experience, primarily in student affairs, beginning at Wheaton College. She has served as Assistant Dean of Students for the University of St. Thomas and as Associate Dean for Intercultural Student Programs and Services at Bethel University, where she transformed a one-person department into a thriving program for the students. She is also the founder and principal consultant for Project 51, which serves leaders and not-for-profit organizations seeking to grow in their approach to justice, to belonging, to equity, and to diversity.
"My commitment to student success centers on the collaboration between student affairs and academics. Success is more than graduation; college is a place where students learn and grow in preparation for life beyond this place. The roles of faculty and staff allow us the opportunity to contribute to student formation in and outside of the classroom intellectually, interpersonally, and vocationally," said Fulton.
Growing up in nearby Indianapolis, Leah has lifelong memories and experiences from the Midwest and was delighted to move into the Chicago area with her husband and three children.
Leah is energized by the possibilities at Trinity as a uniquely Christian college. "At Trinity we have an amazing opportunity to present the gospel in all that we do to students who may have not heard the gospel presented in this way," said Fulton.
President Kuecker added, "Leah brings powerful experience, grounding faith, deep insight, and an engaging posture to this work at Trinity. I am so excited for the way our students and wider community will benefit from Leah's gifts and leadership."
---