Fusion Friday Speaker Ciccarone Discusses Career Planning and Success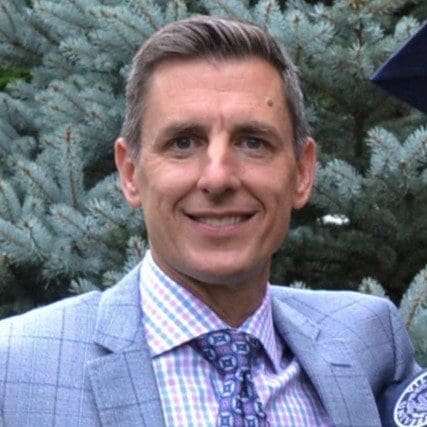 Many recent graduates possess the technical skills that qualify them for new jobs. But there is more to a good employee than just technical skills, according to Anthony Ciccarone, Instructor, Coach, and Consultant with Amplify Chicago. Ciccarone, whose organization works to address the racial wealth gap in the justice system by involving young people, recently spoke to the Trinity community about early career planning as part of the Fusion Friday speaker series.
"Most of the time, people have good backgrounds and good grades and can point to projects they have worked on," said Ciccarone, speaking via Zoom. "When hiring new employees, my bigger challenge is finding out whether they can stick with the job. Can you learn something about yourself and others?  Can you work with change?"
Ciccarone shared some thoughts on career planning at different stages of one's career, with a particular emphasis on the early phase of careers. "And I'm a big believer in putting personal goals in your career plan," he said. "It's a smart thing to do so you remember to take care of yourself."
He described different stages of the planning cycle:
–Goals
–Implement
–Monitor
–Measure
–Evaluate
–Communicate
For those in the early phase of career planning, he suggested doing a self-assessment; think about your passions; develop and use your network; articulate success; and create SMART goals—Specific, Measurable, Attainable, Relevant, and Timebound.
And be patient, he urged. "It can often take a long time to get there," Ciccarone said.
Fusion Fridays are held monthly and allow the Trinity community to hear from a variety of experts. Throughout the Fall 2020 Semester, Fusion Fridays will take place virtually. The next event, which features Rachel Holden '17, will take place on Nov. 6. Click here to learn more.
---