Fusion59 Co-Directors Featured in Television Interview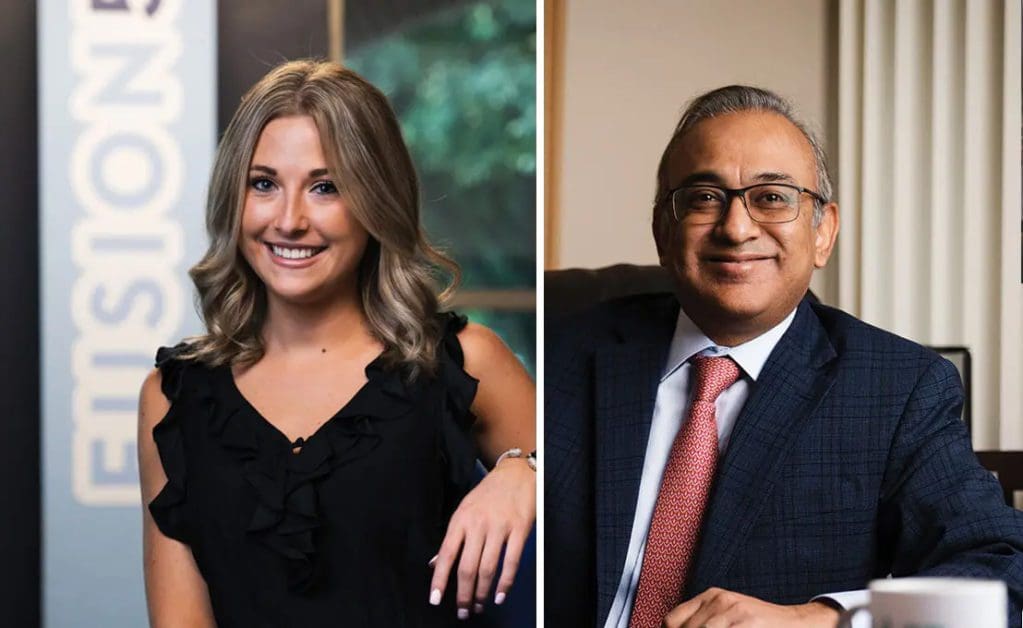 The bonds between Trinity and the City of Palos Heights run deep—both founded in 1959, the College and the city have grown together and found many ways to benefit each other over the decades. 
Some of those bonds were highlighted during a recent interview with Trinity's Fusion59 co-directors Haley Heeg '20 and Sundeep Vira, assistant professor of business and director of data analytics and strategic innovation, on Channel 4, the Palos Heights community access channel. 
During the interview with Palos Heights Alderman Jeff Key, a member of the city's business and economic advisory committee, Heeg and Vira talked about the partnerships that Fusion59 has formed with local businesses in the three years since its founding. That includes how members of Fusion59's Consulting Team have worked with businesses in areas like social media, website design, and marketing.  
According to Heeg, Trinity's Consulting Team works with five clients over the course of A semester. "It's been wonderful to see how we can grow local business's social media presence, with web development, and conducting interviews with business owners." Trinity students also get experience that they can use once they graduate. "It's mutually beneficial," she said.  
Said Vira, "Fusion59 is in some ways a bridge between students who have resources and knowledge and information and community members who have business needs." 
Trinity's relationship with the Palos Heights community dates back decades, of course. Key pointed to multiple initiatives, including the assistance that students in Trinity's business classes offer the community, such as assisting with insights for the local Chamber of Commerce, as well as the "welcome back" events that Palos Heights businesses host for students each fall.  
Trinity is part of what make Palos Heights unique, said Key. "It's eye-opening to see what is going on around campus," he said. 
---