Mattson Publishes Book on Spiritual Capital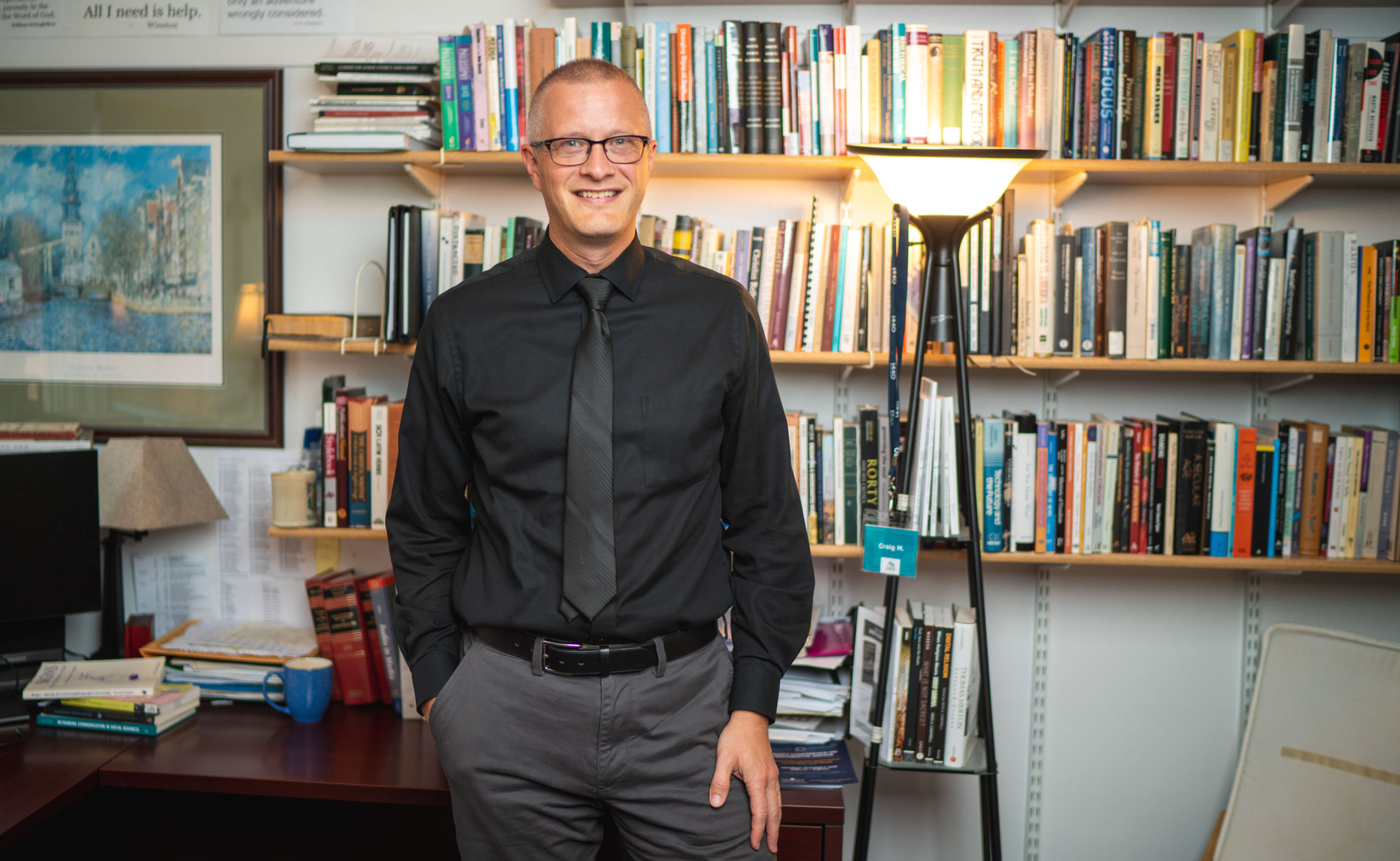 Nobody questions the need for companies to have economic capital. And social capital is increasingly recognized as a key ingredient for business success. But what about spiritual capital? Well, that raises a whole host of other issues, many of them complicated. It's a topic that Professor of Communication Arts Craig Mattson, Ph.D., delves into in his most recent book, "Why Spiritual Capital Matters: Activating Latent Resources in Your Community." 
In 2018, Mattson was researching the topic of organizational communication. "People wanted to talk about the role of spirituality," he said. "As a person of faith at a Christian institution, I decided to pursue that." 
As part of his research, Mattson talked with dozens of social entrepreneurs and launched a podcast series called "Spiritual Capital." His research raised questions about spirituality, racial equity, the collective nature of social capital, and other issues. 
"I labored over the term spiritual capital, but it provoked some good talks," he said. "I got involved in some weirdness around the idea of spirituality—I went to some really woo woo conferences," he said with a laugh. 
Yet even at the woo woo conferences, the need for capital, including economic, social, and cultural, kept coming up.  
After starting the book, Mattson said he experienced a mindset change. "I was focusing on white-led institutions, where spiritual capital was talked about on an individual level," he said. But after attending a conference for SOCAP, a thought leadership platform for the accelerating movement towards a more just and sustainable economy, he met some entrepreneurs of color. "That provided some framework for individualization." In particular, Mattson points to conversations with De'Amon Harges, faculty member of the Asset Based Community Development Institute, community organizer, creator of the Learning Tree, and chairperson of the Grassroots Grantmakers Association Board, in particular towards helping him shift to seeing social capital as more of a collective endeavor.  
The murders of George Floyd, Ahmaud Arbery, Breonna Taylor, and other unarmed Black Americans also helped to spur his interest in how the financial system breeds, systemic racism, a topic Mattson frequently focused on in his podcast series. 
The resulting book encompasses multiple topics, including "On Being Mindful and Overwhelmed;" "Moving from Dialogue to Multilogue;" "The Limits of Epiphany;" "Telling Company Stories That Start with Place;" and "Expanding the Range of our Affections."  
Mattson's perspectives on business and spirituality are refreshing, especially for those who have been involved in the "conscious business" sector, said Emily Lonigro, founder and president of LimeRed. "He helps us see with new eyes—ourselves, each other, our paths, our connections." 
"Why Spiritual Capital Matters" also provides a vital resource for organizational leaders everywhere, according to Angie Thurston, cofounder of Sacred Design Lab. "In our time of widespread spiritual longing, he provides clear and practical pathways to activate the spiritual capital that is always in our midst—and which could not matter more!" 
According to Mattson, that echoes one important takeaway he learned: "We have more capital than we know," he said. "Often, we can't see it or perceive it. We all have our blind spots."  He points to the verse he quotes at the beginning of the book, from Ecclesiastes 3:15 (NRSV): "…that which is to be, already is." 
Along with the book and podcast, Mattson shares more insights about why spiritual capital matters in this series of videos. 
---