SALT Announces Fall 2021 Classes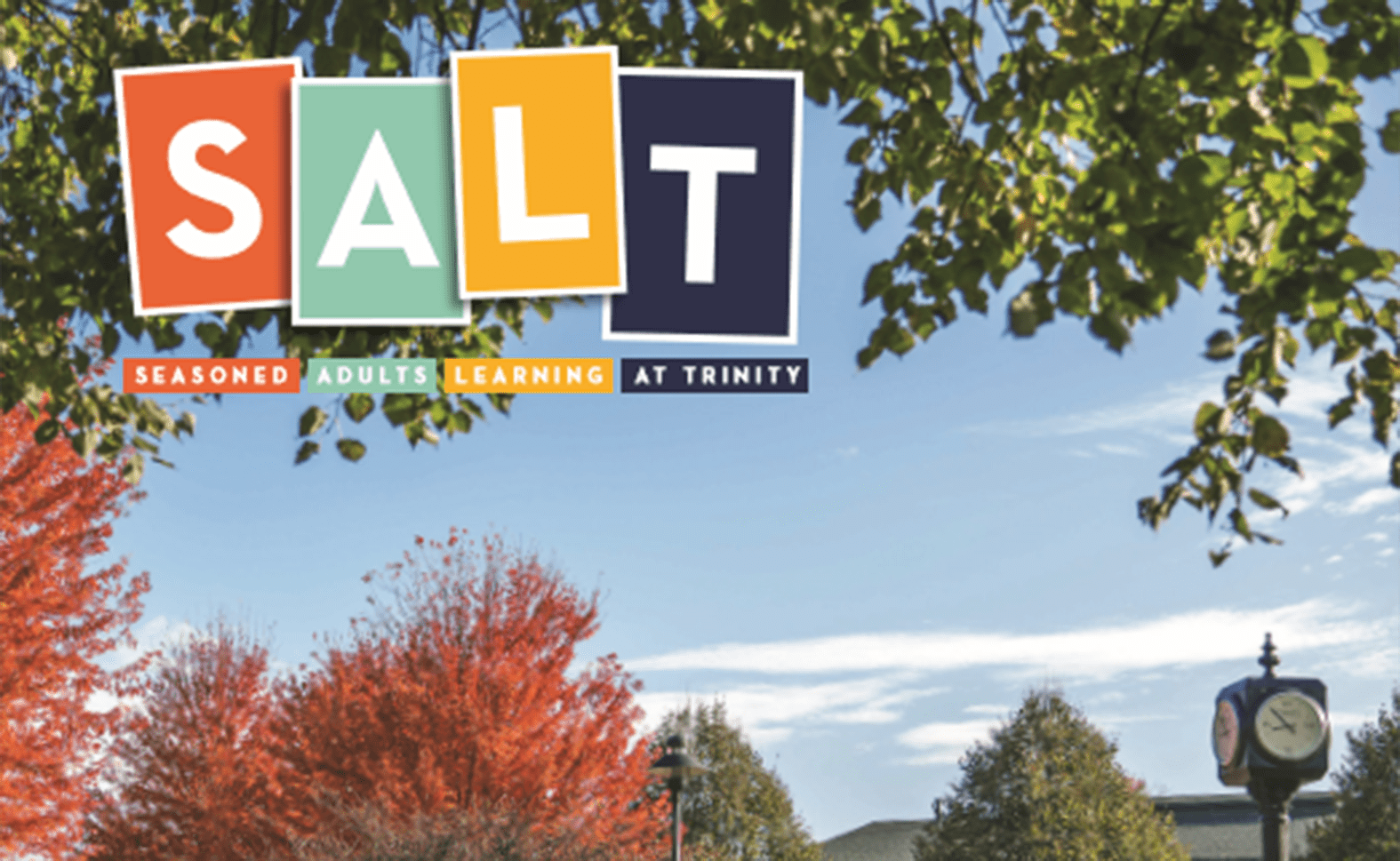 SALT is back with terrific, in-person offerings for Fall 2021! SALT (Seasoned Adults Learning at Trinity) is a membership-based program for community members 55+ who are interested in ongoing education and lifelong learning.
"We are excited to welcome our current and new members back ," said Andrea Dieleman, SALT program coordinator. "This fall, we are offering a variety of courses on numerous hobby and academic topics, as well as other special events like discounted tickets to the Illinois Philharmonic Orchestra and Southwest Symphony Orchestra."
The $40 annual membership to SALT includes discounted rates for classes, as well as numerous benefits:
Free "listener pass"— the opportunity to sit in on a select group of traditional college courses during the Fall and Spring semesters
Access to Trinity's fitness center
Free on-campus parking sticker
Invitation to special theatre performances and lectures
Invitation to music department recitals and concerts
Free admission to regular season home athletic contests
Free Wi-Fi while on campus
Significant discounted rate for Illinois Philharmonic Orchestra (IPO) performances on campus
Significant discounted student rate for Southwest Symphony Orchestra performances
"We are also introducing a new Guest Program and Visitor Program in the Fall," said Dieleman. "Members can purchase one additional discounted 'guest' pass for all courses and events offered by SALT. In addition, visitors are invited to join us for all our offerings at a non-discounted rate."
The classes taking place in the Fall include a look at the Underground Railroad in Chicago and Northeastern Illinois; a History of Toleration: Discussions, Disputes, and Difficulties; Wellness for Seniors; Taking a Slow Stitch: A History of the World Through the Eye of a Needle; Chemicals that Changed History; Coming to America Through Immigrant Voices; and World Music and Missions.
To learn more about SALT, visit trnty.edu/SALT
---