Generous Donors Exceed Giving Tuesday Goals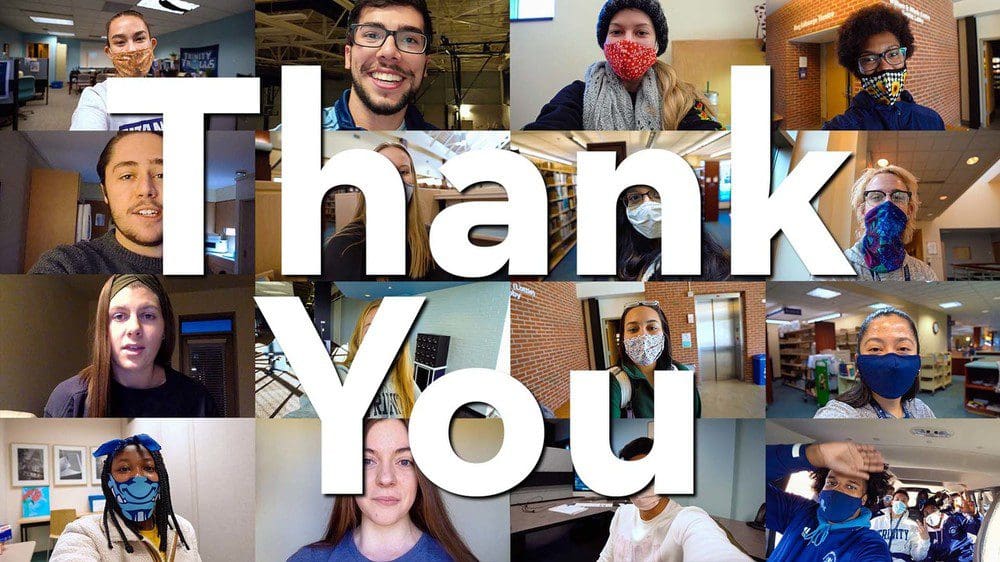 For the national Giving Tuesday event on Dec. 1, Trinity set out to find 100 people who would give $100 to help our most vulnerable students during the holiday season though our In It Together Fund. Thanks to incredible people, we exceeded our goal and were blessed with 150 donors who helped us raise over $20,000 for our students.
Every dollar of these gifts has gone directly to our In It Together Fund so that a team of faculty and staff can distribute these dollars to students and help with needs like housing and meals during Christmas break, tuition assistance, living essentials, and emergency funding.
To learn more about the In It Together Fund and why it is so important to our students, watch this video featuring Dean of Student Engagement Troy Schemper.
---