Global Business Class Designs Marketing Plan for Company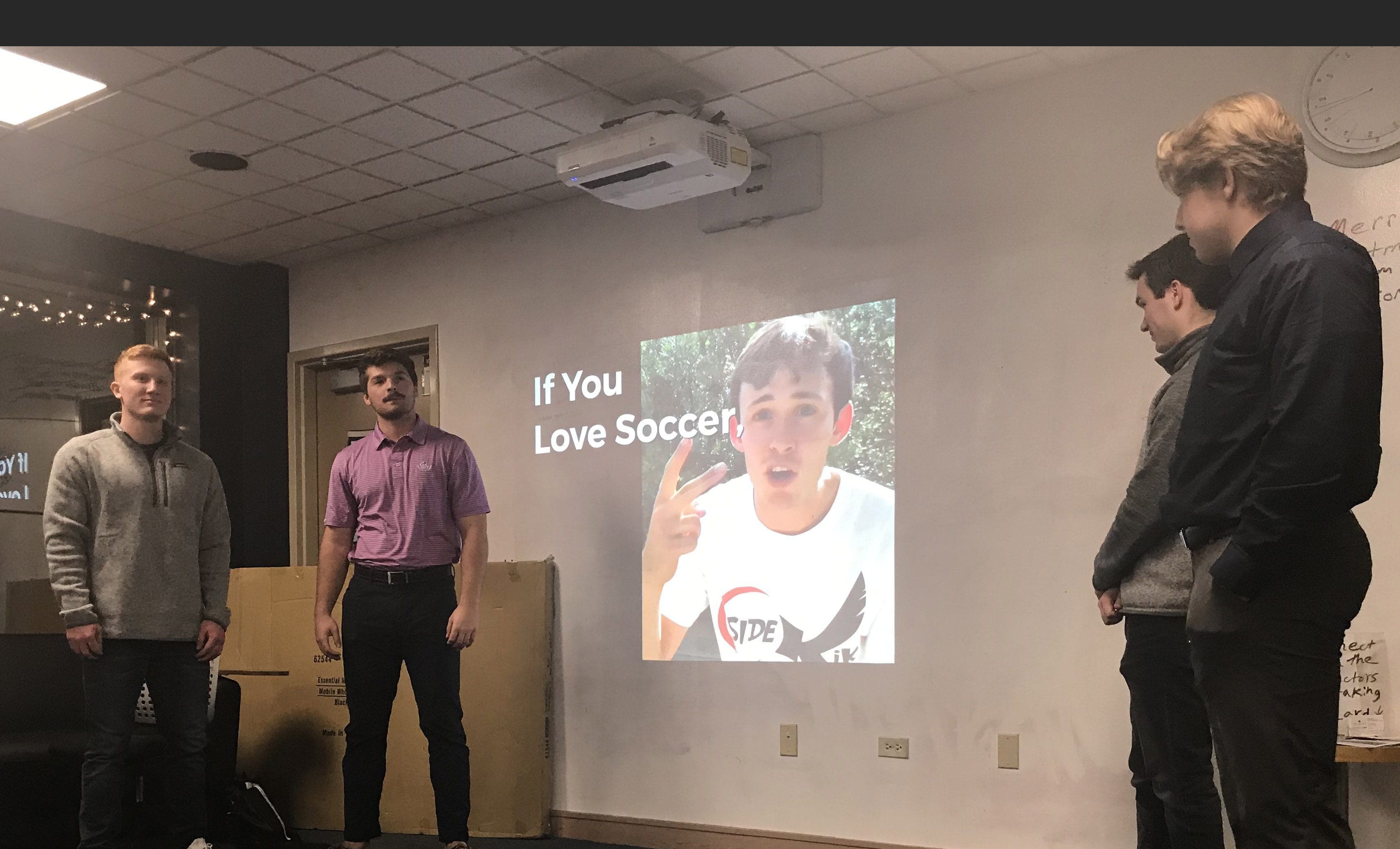 Trinity students don't just experience the world beyond campus. Sometimes, opportunities come right to the classroom!
That is the case for Dr. Mike Chitavi's Global Business class, which spent part of the fall semester developing international business plans for Sidekik, a soccer juggling tool. Sidekik was founded by Eli Dent, who began working on the company during high school and college.
Dent is looking to expand his business globally, and that is where Chitavi's class became involved. As part of their coursework, the class met with Dent and developed business plans for Sidekik focused on opportunities in several different countries. The teams of students presented their plans in a "Shark Tank" style pitch at the end of the semester.
"One goal is to create a global sales strategy," said Dent. "The students presented their plans, which include analyzing cultures and how business in done in different places. The class looked at everything from climate to history—everything."
Since graduating from the College of Charleston in 2017, Dent has been expanding his business around the globe, while looking at new product lines. Dent began selling the Sidekik to one local store and has expanded from there. "Since 2017, we have doubled in revenue every year and have started doing a lot of more in terms of sales."
He and the business moved to Chicago in 2018, where he became connected with Chitavi. "While I was playing soccer semi-professionally, David Kenga of Charleston Battery coached me. He connected me with Dr. Chitavi. We had a great conversation about business and soccer. Dr. Chitavi was really interested in how to make this part of his class."
---