Theatre Students Compete & Learn at KCACTF 2020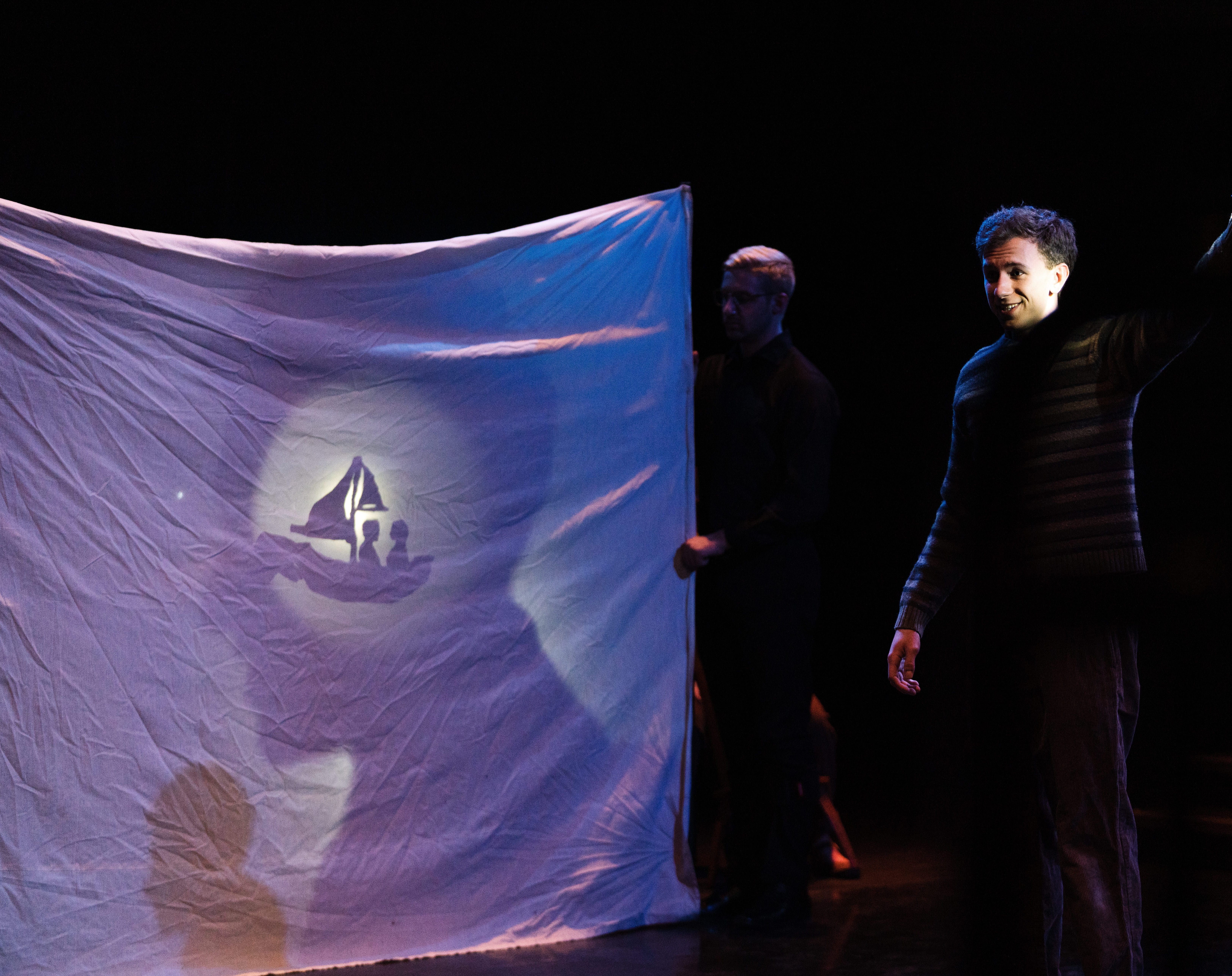 Sixteen Trinity students, along with Director of Theatre John Sebestyen, Ph.D., recently traveled to the Region 3 Kennedy Center American College Theater Festival (KCACTF) in Madison, Wis., to learn, compete, and share a scene from the College's Spring 2019 play.
According to Sebestyen, this year represented the largest group of students to participate since Trinity first started attending KCACTF in 2015-16, in the largest variety of conference-related events. Region 3 of KCACTF includes college theatre programs within the states of Illinois, Indiana, Michigan, Wisconsin, and parts of Ohio.
As part of the festival, KCACTF Region 3 representatives asked Trinity to bring a short excerpt of the play The Old Man and the Old Moon to perform at the festival. "We were the only school from Illinois asked to present an excerpt as part of the Celebration of Associate Productions!" said Sebestyen. "It was gratifying to have our students participate in such a public forum for such an appreciative audience, with about 800 people in the auditorium."
Along with the excerpt, students participated in competitions and workshops:
Three Trinity students took part in the Stage Management Intensive: Megan Blok; Jacob McCleary; and Sydnie Tiemens. McCleary and Tiemens also participated on the stage management team for the NPP (National Playwriting Program).
Aaron Alderden took part in the Devising program, where he worked with a group of students from other schools created a brand-new piece of theatre that was performed during the festival.
Ryan Van Gilst participated in auditions for the Musical Theatre Intensive.
Four pairs of actors participated in the first round of Irene Ryan acting scholarship auditions: Jon Fossell & Dani Daujatas; Ben Friesen & Ryan Howey; Jonah VanderNaald & Bethany Dadisman; and Kyli Ayers & Mateo Perez.
Daujatas was cast for a staged reading of one of the new, student-written plays that was featured at the festival.
Evie Dykhouse and Bethany VanderPloeg took part in workshops and meetings for the ITJA (Institute for Theatre Journalism and Advocacy).
Daujatas and Dykhouse gave presentations about their hair and make-up design for Trinity's production of Eurydice by Sarah Ruhl, as part of consideration for the National Allied Design & Technologies Award.
Machaela Whitlock presented about her costume design for Eurydice, which was in consideration for the National Awards for Theatrical Design Excellence.
Sebestyen received a Certificate of Merit in Directing for Eurydice.
"KCACTF is a great second classroom for our theatre students," said Sebestyen. "Our students are encouraged when they present and see good work."
---