Gouwens Receives Nurse Educator Fellowship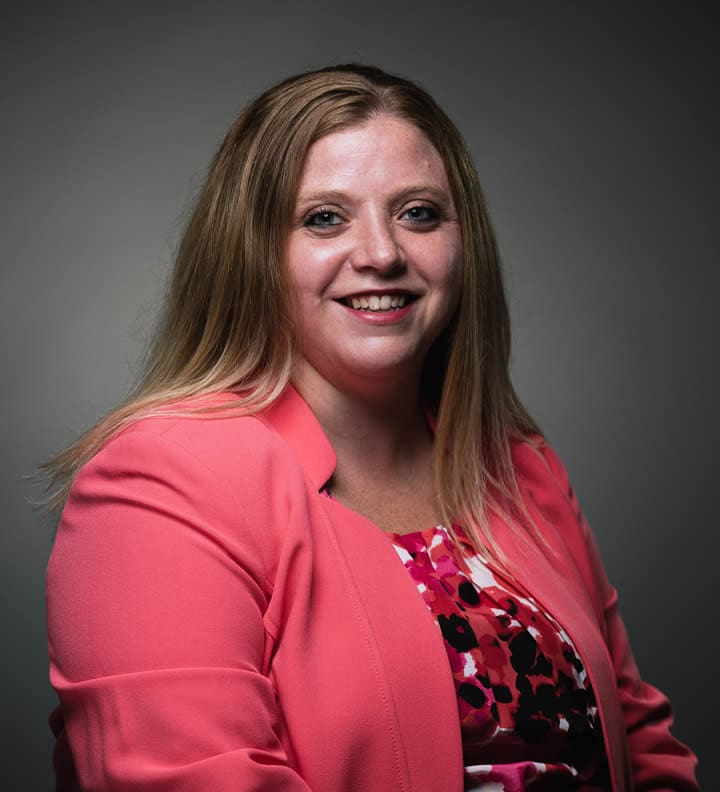 Congratulations to Associate Professor of Nursing Sarah Gouwens, DNP, who has been named a 2020 Illinois Nurse Educator Fellow. The fellowship, a program of the Illinois Board of Higher Education and the Illinois Nursing Workforce Center Advisory Board, is designed to promote excellence in nursing education.
"It's exciting to be part of the fellowship, and I'm looking forward to the opportunities that the fellowship offers in terms of learning and growing as an educator. It will give me opportunities to move forward in my career and provide more expertise around my role at Trinity as Simulation Lab Coordinator," said Gouwens, who is working toward certification as a healthcare simulation educator through the Society for Simulation in Healthcare.
Along with her work with simulation labs, Gouwens's research also focuses on end-of-life care. "That is my other passion, and what I focused my doctoral research on," said Gouwens, who worked in oncology and hospice and palliative care before focusing full-time on teaching. "The Nurse Educator Fellowship will help me to develop and implement knowledge, debriefing skills, and research."
The fellowship includes grants for professional development. Attending conferences, gaining certifications, and pursuing other opportunities has been a little challenging with COVID shutdowns, she said. "But many of the conferences are now online, and I'll still be getting the materials and content," said Gouwens. "It's rich in information."
For example, she is planning to participate in SimOps 2020, sponsored by the Society for Simulation in Healthcare, and the End-of-Life Nursing Education Consortium conference.
Gouwens is also excited about the opportunities that Trinity students will benefit from, as the Nursing Department Simulation Labs are currently being renovated and upgraded. "We treat our Simulation Lab as real-life environment. Our students will have even more opportunities to practice their skills and critical thinking with these renovations," she said.
Trinity's Bachelor of Science in Nursing degree program, which has had a 100 percent first-time pass rate on the NCLEX-RN exam for three of the last four years, prepares graduates in all areas of clinical nursing with a Christian perspective.
---