Henry Named Yonker Award Recipient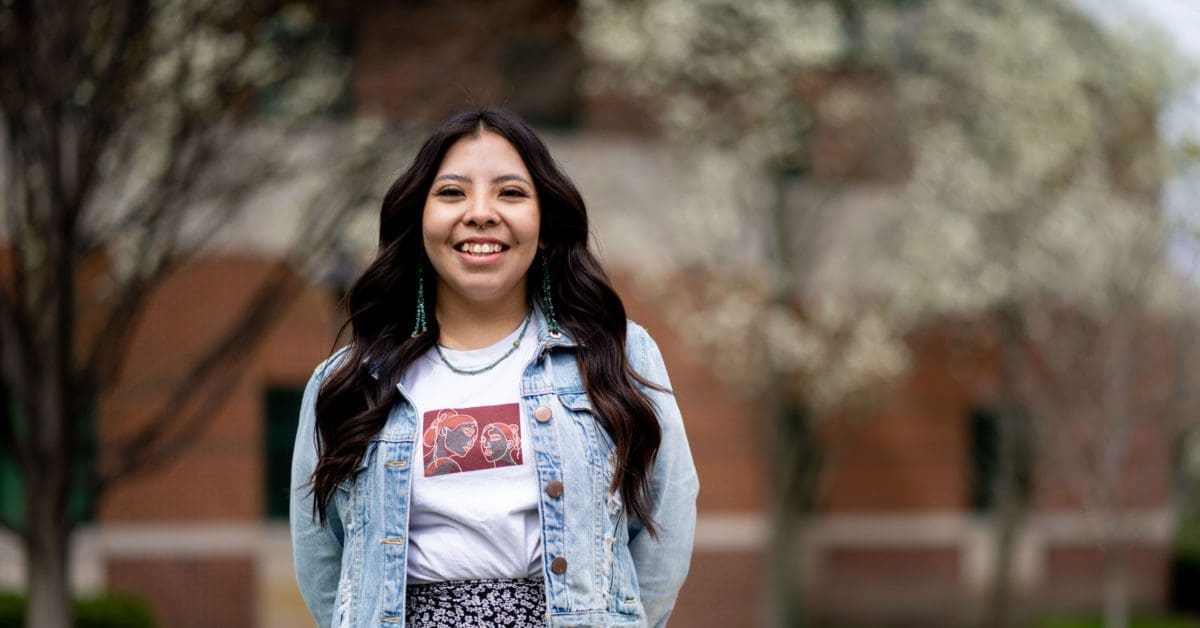 Since 1989, the Catherine Yonker Award has been given to those who make significant contributions toward Christian racial reconciliation and cross-cultural understanding at the College. Trinity's Campus Diversity and Unity Committee (CDUC) is pleased to announce that this year's recipient is Kendra Henry '23.
Dean of Student Life Kara Van Marion said Henry is always willing to lean into important, hard moments that others might shy away from. "She takes time to consider the 'status quo' and assess if/how to respond with justice, humility, and love."
According to another nomination, "Kendra champions diversity through support, encouragement, and a willingness to educate and be educated. Her passions to support cultural clubs on campus is significant. She brings excitement, passion, and leadership through her involvement."
For Henry, who is majoring in social work, the award exemplifies her passion for helping people and advocating for others. "It really affirms the work that I've been trying to do," she said. Henry, a member of the Navajo community who grew up in Gallup, N.M., also works to bring attention to Native American issues. "There are not a lot of Native Americans on campus, so I am trying to advocate for that group and break down stereotypes."
Along with her participation in different clubs on campus, including Trinity's social work student organization, Henry serves as a resident assistant and works as a student photographer. She is also a Diversity Scholar.
Those who know Henry point to her tireless work on behalf of others as the essence of the Yonker Award. "I am so proud of Kendra's accomplishments and the influence she has made at Trinity," said Emanuel Jones '24. "I have always known her to stand up for what is right and always speak out against what is wrong."
The Catherine Yonker Award and scholarship is given annually to a member of the Trinity community–faculty, staff, or an entering senior student—in recognition of their positive influence and action toward this goal. In Trinity's earliest years, Catherine Yonker served as an executive secretary and founding member of the Trinity Women's Guild. With her husband Jim, they also funded uniforms and equipment for Trinity's first hockey team.
---