Highlights from Trinity's Off-Campus and Study Abroad Programs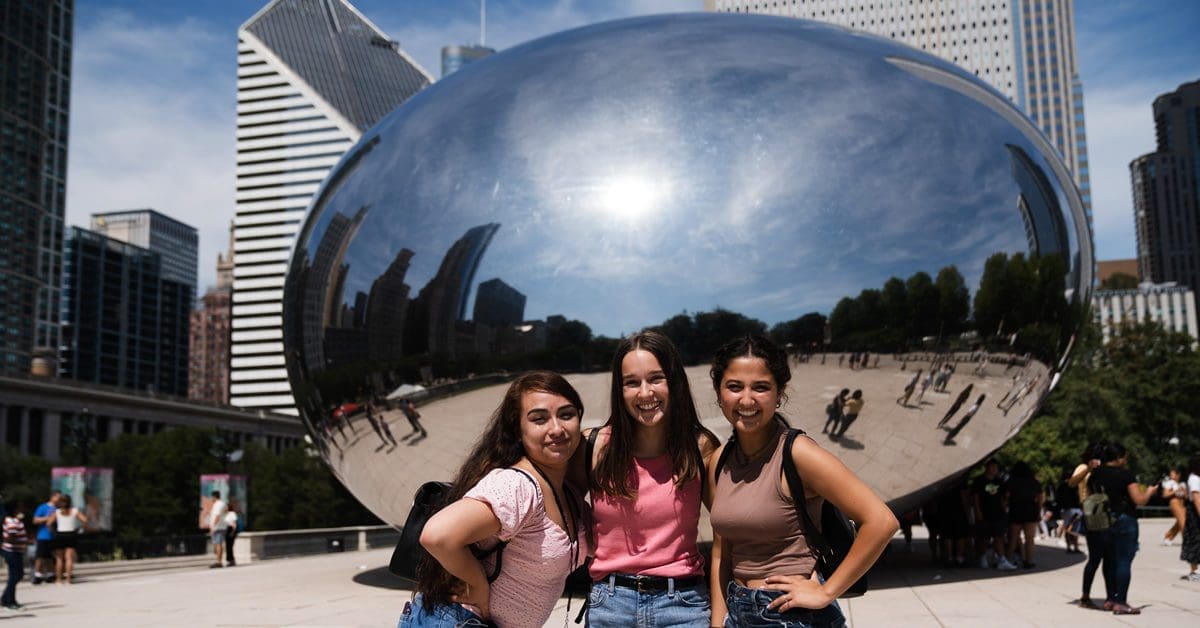 -Julia Oostema '23
Trinity provides a wide variety of opportunities for students to study off-campus and abroad. Programs are offered in Chicago, Spain, Ecuador, China, Romania, the Netherlands, and more. Students who participate in these programs often return transformed, but they rarely have the chance to speak about their experiences with the larger community. Here, we seek to give students who have studied off-campus and abroad the opportunity to share their experiences and offer some words of wisdom for students considering these programs in the future.
Tyler French ('24) recently spent a semester in Spain. He knew that college would be the perfect time to see another part of the world and experience another culture. Tyler chose Spain to connect with his Spanish heritage and see where his ancestors lived.
One of the highlights of Tyler's experience was the relaxed culture. Instead of assigning regular homework, his professors encouraged their students to practice their Spanish by going out to eat, finding a gym, or interacting with the locals. Additionally, most of the town where Tyler lived shut down every day from 2-5 p.m. so that people could go home, take a nap, or relax. "The culture of Spain reminded me that life isn't all about work and being busy. It made me conscious that we should be enjoying life, our relationships, and all the little things," said Tyler. In addition to enjoying the little things, a significant highlight for Tyler was proposing to his fiancé Becca in Plaza de España. It was the perfect end to an amazing experience, and he hopes everyone gets the chance to spend time studying or living abroad at some point in their life.
Kayli Radke ('23) is a speech-pathology major currently studying in Uganda. Kayli loves learning about other cultures and knew from the time she was in high school that she wanted to study abroad. When she arrived at Trinity, she spoke to her advisor about incorporating a semester abroad into her schedule.
The Uganda program was a perfect fit for Kayli because it is financially affordable and has a speech-pathology option. This allowed her to take classes — on topics ranging from the Luganda language and African literature to intersections of culture and faith — and work as a speech-pathology intern at a non-profit organization called Hope Speaks. As part of her internship, Kayli spends time at outreach and therapy clinics, where she observes and assists during sessions. Most children who visit these clinics have disabilities such as autism or cerebral palsy and need help communicating. Interacting with the children has been one of the highlights of Kayli's experience. Overall, Kayli would highly recommend studying abroad. "I think the biggest thing is that it's hard, but it pushes you out of your comfort zone, and you learn about culture, you recognize a lot about who we are and how we interact with the world," said Kayli.
To learn more about off-campus and study abroad programs click here.
---