Honoring the Legacy of Dr. Martin Luther King Jr.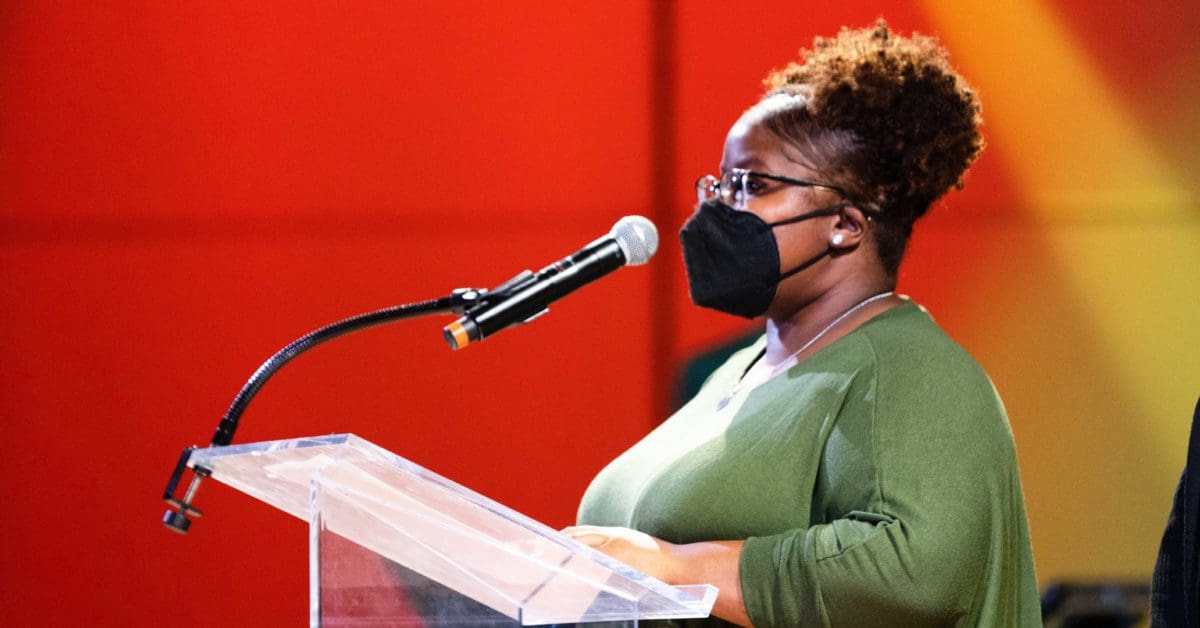 While honoring Dr. Martin Luther King Jr., we stand resilient!
At the annual celebration of King, hosted by the BSU in Ozinga Chapel Auditorium on Monday, students, professors, and staff members came together for prayer, poetry readings, excerpts from King's speeches, gospel music, and more. This year's theme focused on "We Stand Resilient!"
BSU President Antoneal Humphries pointed to the resilience displayed in the face of two terrible pandemics: COVID-19 and the terrible injuries of racism.
In a follow up message, the multicultural community shared: "We hope that all who heard the prayers, music, and remarks will be inspired to keep struggling towards a just world."
Along with encouraging students, faculty, and staff to attend the celebration, President Kurt D. Dykstra urged everyone to take some time to read or watch one of King's speeches and sermons.
"Being better requires people marked by fortitude, faith, and maturity," Dykstra wrote in a message to the Trinity community. "It requires the sustaining of a society and culture led and influenced by such people.  In this, Dr. King's words and witness offer a marked contrast to the ugliness we so often experience today.  He offers something radically different from the exponentially greater ugliness he experienced in his own life and times."
---