In It Together for the Holidays: How Your Donations Help on Giving Tuesday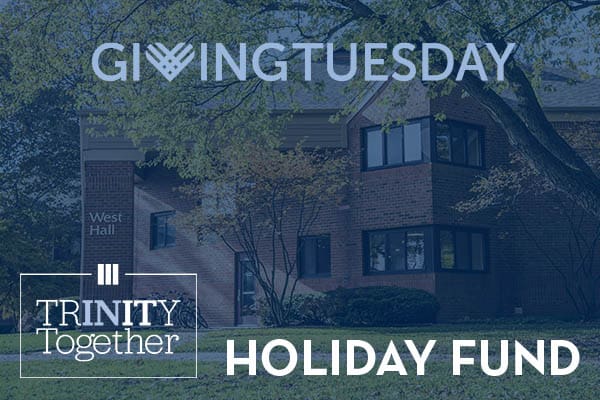 COVID-19 continues to shape the 2020 school year in ways unlike the ones before it. Every year, Trinity has international students and student-athletes who need to reside on campus during the traditional break, because of their team commitments or lack of funding to fly home for the holidays. This year the combined Thanksgiving and Christmas break, along with a later start to the second semester, will mean some students will require additional food and lodging for over 50 days.
Staying on campus during this time will present those students and the College with some additional expenses. Rent will be paid by the students, and since campus is closed for the holidays students will have to purchase meals from off campus. We are looking for partners like you who can help offset some of those holiday housing and food costs on the national Giving Tuesday 2020, Dec. 1.
$35 will provide food and lodging for 1 student for 1 day
$245 will ensure lodging and food for 1 student for an entire week
To support our most vulnerable students, Trinity Christian College has established the "In It Together Fund" to help meet the greatest needs of our current students. We would love to find 100 donors to give $100 each this Giving Tuesday.  $100 will cover the lodging and food cost for 1 student for nearly 3 days. Any additional funds raised will be used to provide tuition assistance, living essentials, and emergency funding for books, food, and travel expenses to students in need. We do not want to lose even one student to this crisis because of this unexpected financial stress.
Will you be In It Together with our students this Giving Tuesday? Will you be 1 of the 100? To learn more and donate, click here.
---