Incoming Freshmen Welcomed to Blueprints 101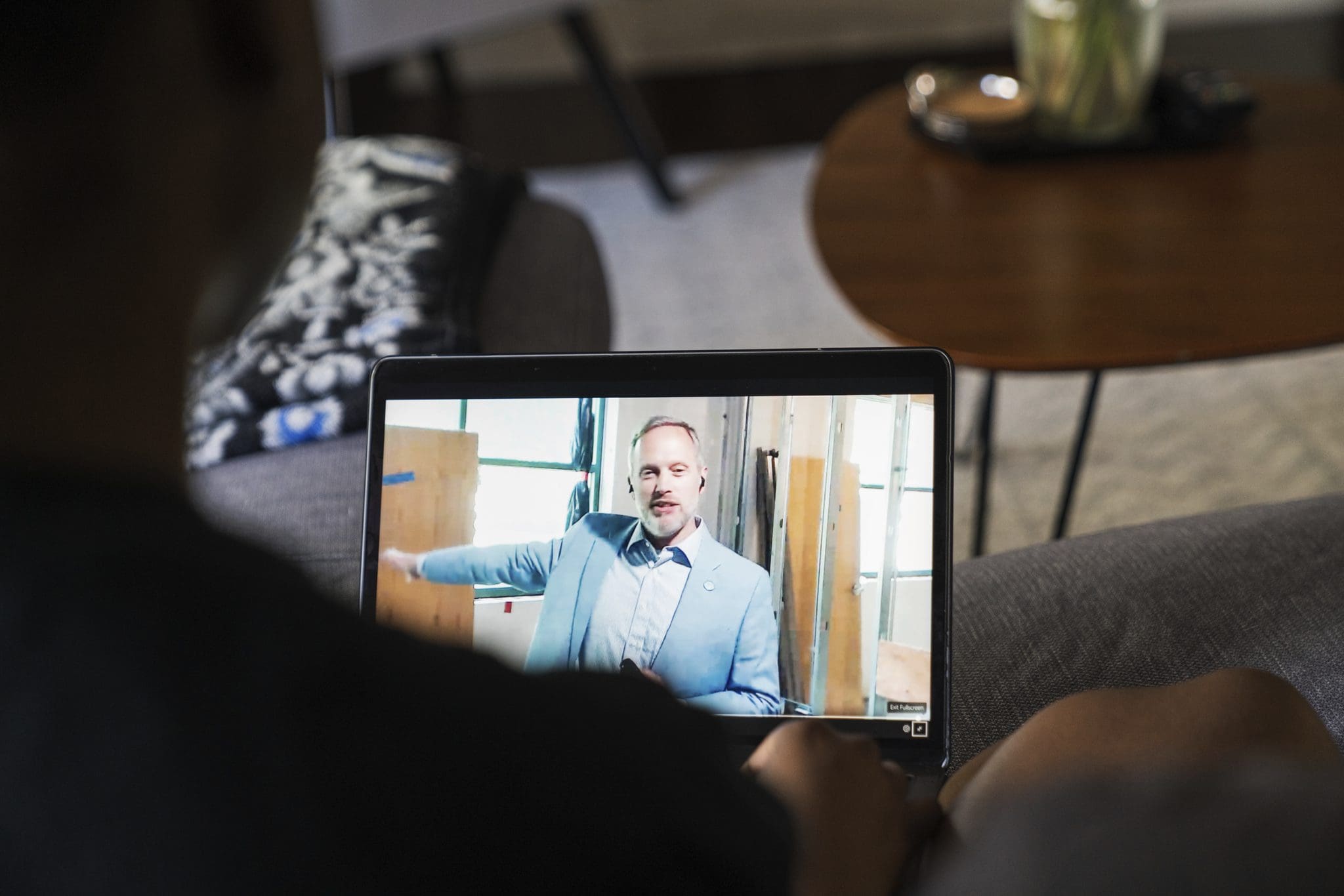 Blueprints is a proud tradition at Trinity, where we welcome incoming freshmen and their families for orientation and registration weekends. At Blueprints, students get to meet other students, faculty, and staff. During our sessions, incoming freshmen discover more about campus life, register for classes, and begin friendships with other new students that will last a lifetime.
This year, we have adapted Blueprints to a virtual format, which takes place over three days. More than 260 new members of the Trinity community took part in Saturday's session, " Blueprints 101: Your New Home." The first virtual Blueprints installment included a welcome by President Kurt Dykstra. Vice President for Student Life Becky Starkenburg provided an overview of the student experience, and current student Aubrey Weedman '21 conducted a Q&A session. Provost Aaron Kuecker, Ph.D., discussed academics. Students also got to "visit" their dorms as part of a housing preview segment. Attendees had the opportunity to meet with a professor and future classmates in their major through academic breakout sessions.
"While there's nothing quite like gathering on campus for Blueprints, it was a great day of bringing campus to our incoming students," said Jeanine Mozie, Director of Admissions. "Whether it was President Dykstra tuning in from the middle of the Nursing renovations, or VP Starks hanging out in our favorite spot in the Student Life Loft, or a surprise visit from the Troll in the housing preview, students were able to catch glimpses of the life on campus that soon will be theirs. We're excited to take an even deeper dive at Blueprints 102 on June 20, with another special guest ready to make an appearance and help students feel fully prepared for life at Trinity this fall."
Upcoming Blueprints sessions include:
BLUEPRINTS 102: YOUR NEW GROOVE
June 20, 2020 | 10am CDT
This virtual Blueprints session will dive deeper into what students will experience as a Trinity student. They will learn more about the first class all Trinity students take – called Thrive – and be able to meet one-on-one with a faculty advisor for class registration. We will also dig into the move-in process, getting a job on campus, athletics, and other important topics to help each student prepare to start this fall.
BLUEPRINTS 103: YOUR NEW PEOPLE
July 25, 2020 | 10am CDT
During our final Blueprints meeting, incoming Trolls will meet with students they will be connected to at Trinity. Now's the chance to get to know campus!
Want to learn more about life as a Troll, Class of 2024? Click here to learn more and register: trnty.edu/blueprints
You can also check out highlights from Blueprints 101!
---