IPO Opens 42nd Season with an All-American Opening Night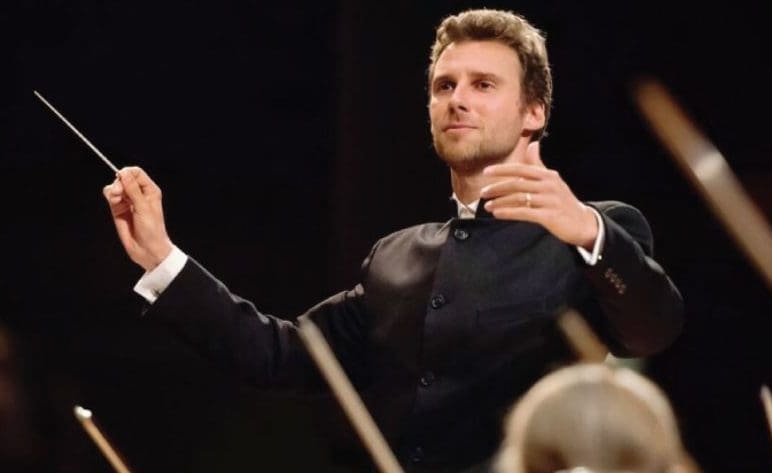 The Illinois Philharmonic Orchestra (IPO) celebrates 42 years of bringing beautiful music to the Southland as it opens the 2019-20 season with Opening Night: Rhapsody in Blue  on Saturday, October 19, 2019, at 5:30 pm at Trinity's Ozinga Chapel Auditorium as part of the Southland Arts, Municipalities and Business Alliance's (SAMBA) Fall Wanderlust Festival. Maestro Stilian Kirov leads the orchestra for his third season with IPO. Immediately following the concert, the opening night festivities will continue with the Act II Opening Night Post-Concert Celebration Dinner at Midlothian Country Club.
The night opens with the world premiere of Ukko written by IPO's second Composer-in-Residence and winner of the 2019 Classical Evolve Composer Competition, Martha Horst. Ukko, a rememberance of Horst's time living in Finland, depicts the Finnish god of thunder, Ukko, in sweeping musical terms. The night continues with Leroy Anderson's Piano Concerto in C and George Gershwin's Rhapsody in Blue featuring world renowned pianist, Xiayin Wang, who most recently performed with RTÉ National Symphony Orchestra in Dublin, Ireland. The concert concludes with lesser known, but highly influential American composer, Walter Piston's melodic Symphony No. 4.
The night will continue to Midlothian Country Club for Act II Opening Night Post Concert Celebration Dinner beginning at 7:30 pm.
During the Post-Concert Dinner Celebration, IPO's Board of Directors will present the the Ruth D. and Ken M. Davee Excellence in the Arts Award. This prestigious award honors an individual, group of individuals, or organization whose exceptional commitment, vision, leadership and achievements have resulted in major contributions to the arts and music. The 2019 winner of the Ruth D. and Ken M. Davee Excellence in the Arts Award is Sharing Notes. Sharing Notes is a non-profit organization with a mission to improve the quality of life for Chicago hospital patients through personal, intimate, engaging and uplifting live music performances. Allegra Montanari, Founder and Executive Director of Sharing Notes, will receive the award on behalf of her organization.
Montanari said, "Having the recognition of such a prominent and beloved arts institution as the Illinois Philharmonic Orchestra is an honor. We hope that the visibility from this award will give greater awareness for our work and the value of personalized arts programming in hospital settings. We have the warmest gratitude for all who have helped support and allowed us to fulfill our mission for over seven years."
Concert Single tickets start at $27 in advance. Student tickets are $10. Season subscriptions are still available. Post-Concert Celebration tickets are sold for $100. We welcome everyone to join us in the celebrating the beginning of another successful season of IPO.
To order, or for more information, visit ipomusic.org or call 708.481.7774. The IPO Ozinga Chapel box office opens one hour before the performance on concert night.
---