Join Us for Christmastide - Let Heaven and Nature Sing!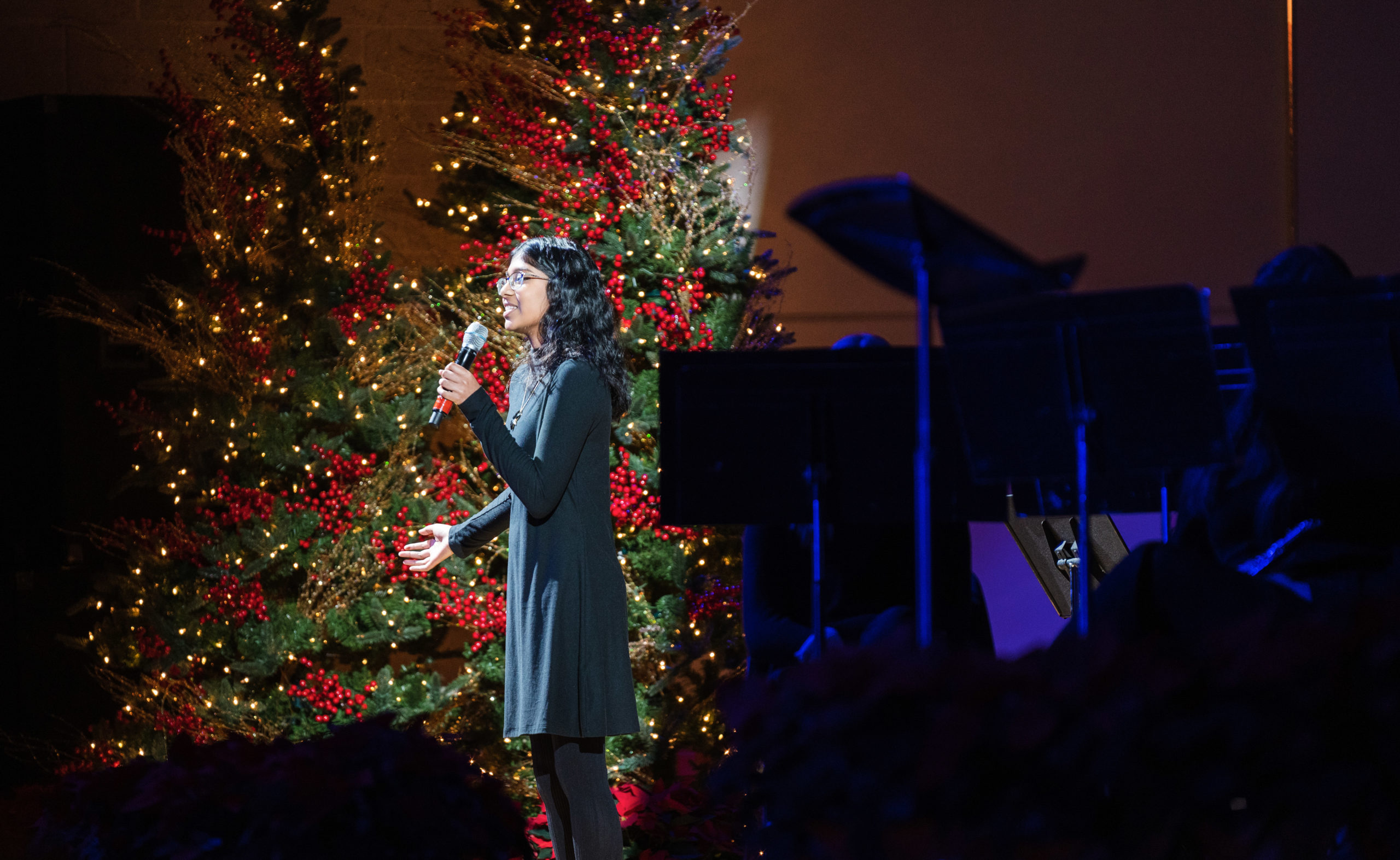 —Patricia Yang '25
Christmastide, a long-standing Trinity tradition, is quickly coming up on Dec. 4! For more than 20 years, the whole of the Music Department, including choirs and instrumental ensembles, join together to perform a grand music concert for all. This year will also include a faculty-staff music ensemble, which is a fairly new addition to Christmastide.
All participating ensembles:
Concert Choir
Gospel Choir
Honors Ensemble
Wind Ensemble
Jazz Ensemble
Chamber Music
Brass Ensemble
Faculty-Staff Music Ensemble
In addition to each ensemble, all three choirs will combine to sing a song together, alongside faculty, staff, and alumni of Trinity. The Brass Ensemble will play some Christmas carols with Professor Minkyoo Shin, Ph.D., on the organ.
Dr. Mark Peters, professor of music, expressed his excitement of performing live and in-person again. "We are very glad to be back in-person for our concerts this year," he said. Last year, Christmastide was performed entirely online through a series of student recordings focused on the theme of "hope."
This year's theme for Christmastide is "Let Heaven and Nature Sing." "For that theme," said Peters, "we are entering into that joy of being back together, so we're exploring the ways that we as people, but also the whole creation, praise God."
Come watch the Christmastide event on December 4 and reserve tickets here. More information on Christmastide 2021 can be found here.
---