Keeley-Jonker, Mattson Publish in Scholarly Journals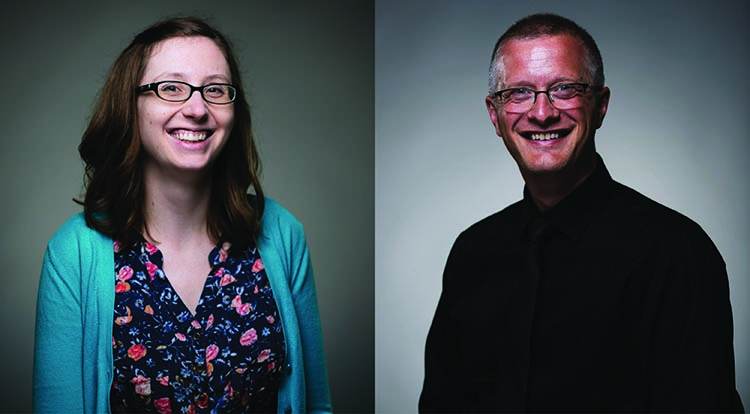 At Trinity, our Communication Arts students learn to effectively listen, write, and speak in all aspects of their lives. And two of our CommArts professors recently demonstrated their skills in these areas through publishing articles in prestigious journals.
Dr. Bethany Keeley-Jonker, Ph.D., associate professor communication arts, along with Jamie Laundau, recently published an essay in the Quarterly Journal of Speech. The article, "Conductor of public feelings: An affective-emotional rhetorical analysis of Obama's national eulogy in Tucson." The article explores how orators can engage apparently uncontrollable public feelings—in this instance, by taking a detailed look at the address that President Barack Obama delivered on Jan. 12, 2011, following the near-fatal shooting of U.S. Congresswoman Gabrielle "Gabby" Giffords.
Dr. Craig Mattson, Ph.D., professor of communication arts, also recently published an essay, "A Better Feeling for Making the World Better? TOMS's Tropes and the Buy-One-Give-One Mode," in Rhetoric Society Quarterly. This essay explores how social enterprises such as the apparel company TOMS can generate affective investment in consumers at a time when many shoppers are fatigued by cause-related messaging.
"Our work is mutually supported, often conferred over in departmental conversation, and much discussed with students," said Mattson.
Congratulations to Dr. Keeley-Jonker and Dr. Mattson!
---