Laning Named Staff Member of the Year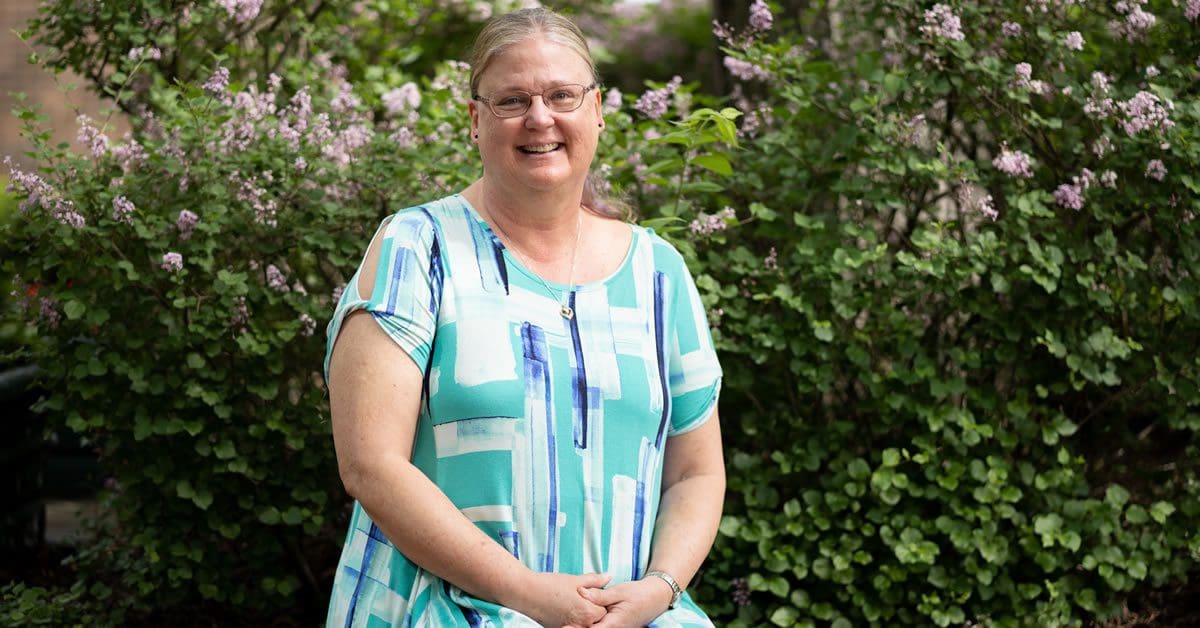 In 2003 when faced with a difficult chapter in her life after the passing of her husband, Kathy Laning looked to Trinity Christian College to start anew. She knew the Trinity community well and understood that it would be a wonderful place to pursue her career. Fast forward to 2022 and Kathy is thriving in her career, becoming an invaluable member of the staff at Trinity Christian College and the ever-present smiling face as you enter the registrar's office.
Kathy, who is the Student Records Coordinator is known across campus for her cheerful and caring nature, as well as her fully stocked candy bowl. She often jokes that she loves to keep the candy bowl full to encourage people to stop by and say hello.
While she enjoys spreading joy across campus, in her role, she can sometimes deal with tricky situations with students who are in a rough place, struggling with course work or how to move forward with their education. Kathy always responds to them with Christian care and love. She is noted by her peers as the heart and soul of the registrar's office, helping students track and organize their path through their various degrees. Not only is she invaluable to the students, but to the faculty as well in helping them to navigate the often-confusing necessities of degree requirements, special programs, and experiences. She always does this well, with good humor and kindness.
Kathy noted that her work is often behind the scenes, and she feels grateful and honored to be noticed for the work that she does.
Staff Member of the Year Award
The Staff Member of the Year Award recognizes the achievements of a distinguished staff member. Recent award recipients include:
2019: Laura Chávez-Dávalos, Director of the Office of Learning Services
2020: Diana Pell, Administrative Assistant to Faculty
2021: Kris Doorn '89, Human Resources Payroll Administrator
---