Mallory Boyce Named Lincoln Laureate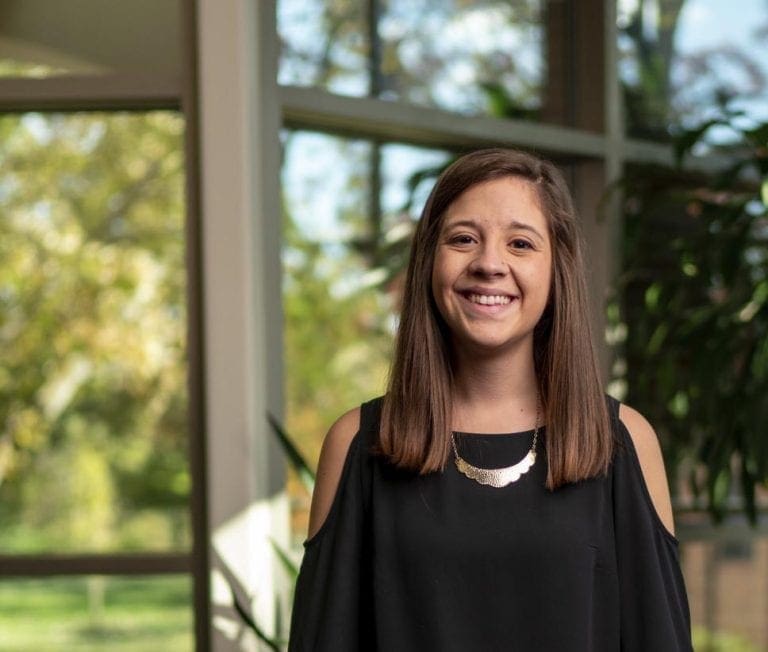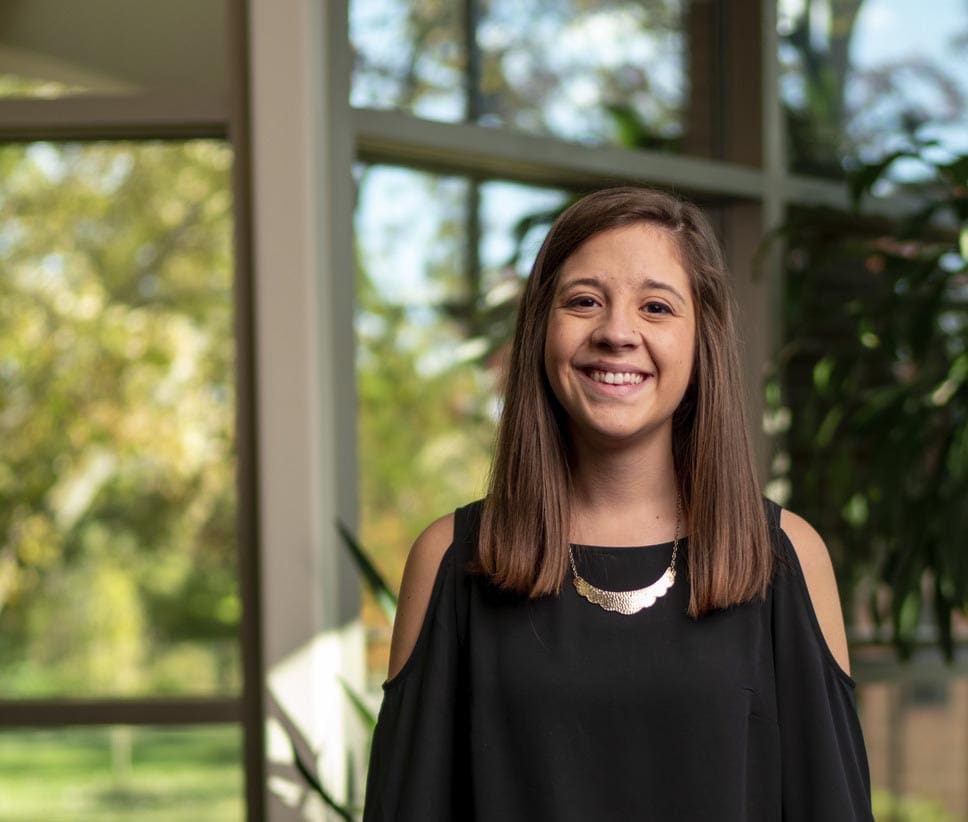 Trinity Christian College is pleased to announce that Mallory Boyce '19 has been named this year's Lincoln Laureate. Boyce will be recognized by Gov. Bruce Rauner at the Lincoln Academy Student Laureate Convocation ceremony on Nov. 17 in Springfield, Ill.
Trinity's selection committee said that Boyce was the clear choice for this year's honors. "Mallory demonstrates leadership, academic excellence, and wise service," the committee noted. "Now we are able to celebrate her labors and her joyful, savvy, articulate presence among us."
Boyce said she is grateful for the honor. "Trinity has given so much to me, and I was humbled that the selection committee considered that I had also given something of significance to Trinity," she said.
The annual Lincoln Academy Student Laureate Ceremony recognizes excellence in curricular and extracurricular activities by seniors from each of the state's four-year, degree-granting colleges and universities, and one student from the community colleges in Illinois. Boyce plans to attend the ceremony with Professor of Communication Arts Craig Mattson, Ph.D., Trinity's Honors Program Director her parents, Scott and Stephanie, as well as her boyfriend, Josiah Rosario '17, who was Trinity's Lincoln Laureate last year.
Boyce is majoring in social work and minoring in theology. She also leads the Women's Ministry at Trinity. "It's been a delight to gather with women weekly, study the Word, and live life together," she said. "God uses women for amazing things and being able to encourage, pray, and develop programming to grow spiritually alongside the women on this campus has been the best part of my Trinity experience."
Among her favorite classes, she points to "Basic Teachings of the Christian Faith" with Professor of Theology Keith Starkenburg, Ph.D. "It was awe-inspiring to explore the depths of the theological truths that I have known my whole life and discover how rich they really are."
A native of Byron Center, Mich., Boyce said that she spends time in Chicago both recreationally and professionally. "My friends and I love to visit different neighborhoods in the city and see what there is to see – a few of our favorites include Lincoln Park, Pilsen, and Rogers Park," she said. "Otherwise, I've been able to take advantage of all the resources downtown through countless field trips, and I will be doing my social work field placement at New Moms in the Austin neighborhood."
After graduation, Boyce said she is considering which graduate program to pursue. "I am considering a couple dual degree programs – various combinations of a Masters of Social Work and a master's degree in an area relating to theology or ministry. After grad school, I hope to work somewhere at the intersection of the Christian Church and social justice issues."
Trinity Christian College Lincoln Laureates
2017 – R. Josiah Rosario
2016 – Courtney Kalous
2015 – Hallie Wisse
2014 – David (Woody) Lucas
2013 – Megan Anderson
2012 – Adam Perez
2011 – Alberto LaRosa
2010 – Joseph Wydra
2009 – Jon Vander Woude
2008 – Caitlin Fillmore
2007 – Elizabeth VanderSpek
2006 – Allison Backous
2005 – Erin Marshalek
2004 – Rachel Van Oort
2003 – Yvana Hansen
2002 – Evan VanderZee
2001 – Nate Bosch
2000 – Laurie Johnson
1999 – Hanna Vancer Zee
1998 – Kristen Devine
1997 – Heidi Boeck
1996 – Julie Tinklenberg
1995 – Keri Dyksterhouse
1994 – Mark Mulder
1993 – Kristen Hart
1992 – Sarah Ver Velde
1991 – Aron Reppmann
1990 – Nathan Van Der Male
1989 – Drew Sweetman
1988 – Erik Hoekstra
1987 – Kimberly Dykema
1986 – Edward Wiener, Jr.
---