Mayer Serving as LIBRAS Vice President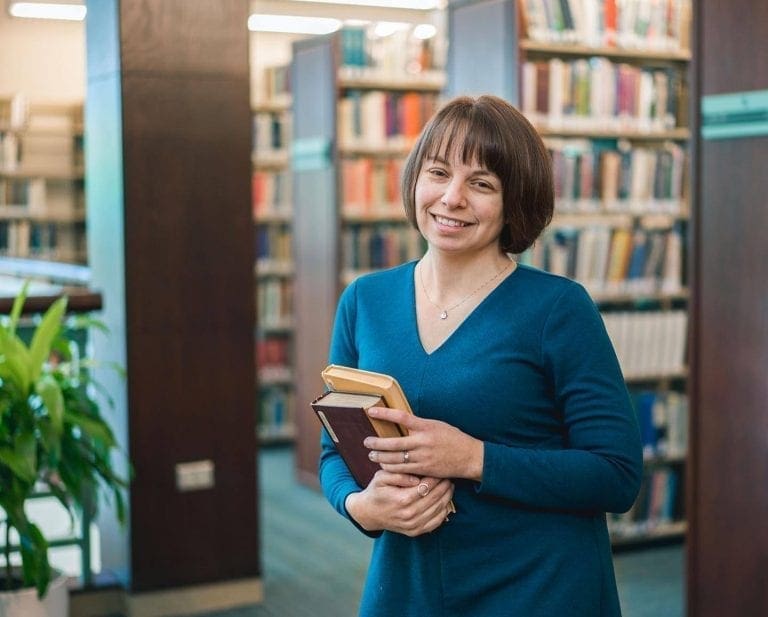 Here at Trinity, students, faculty, and staff form connections that extend beyond Palos Heights. For Cathy Mayer, Director of the Jennie Huizenga Memorial Library, her recent election as vice president of LIBRAS, Inc., allows her to share best practices with peers throughout the Chicago area.
LIBRAS is a consortium of 18 private college and university libraries located in the Chicago metropolitan area that focuses on promoting library cooperation, continuing education, networking, and sharing knowledge among its membership.
"It's a tightly knit, highly cooperative, collaborative group that provides a wonderful professional resource," she said.
Mayer's term as vice president began in July. In this role, she will oversee new initiatives. "I'm focused on opening up greater opportunities to connect with and share ideas among library staff members of member institutions," she said.
Currently, directors of the member libraries meet twice a year to discuss a range of agenda topics, and all staff of member libraries have the opportunity to meet once a year. Historically, special interest groups have offered focused programming, but there hasn't been much opportunity for staff to gather and learn from their peers, which member libraries are excited to change.
As part of this expanded professional development effort, Trinity will host a gathering this fall. Participants will spend the morning touring the Huizenga Library, led by Reference & Outreach Librarian Cindy Bowen and Circulation & Access Librarian Sarah Hoeksema. Then the group will spend the afternoon taking a similar tour of the library at Lewis University.
"I joyfully anticipate welcoming library staff from LIBRAS member libraries to campus, but I'm more excited to step away and allow Cindy and Sarah to share their expertise," said Mayer. "Through this event, and others to be scheduled throughout the year, librarians and support staff members can meet and learn from each other."
Mayer will serve a three-year term, one year as vice president, one year as president, and one year as past-president.
Along with Trinity and Lewis, other members of LIBRAS include:
Aurora University
Benedictine University
Columbia College
Concordia University
Dominican University
Elmhurst College
Judson University
Kendall College
Lake Forest College
North Central College
North Park University
Roosevelt University
Saint Xavier University
Trinity International University
University of St. Francis
Wheaton College
---